Do you have glitter phobia or avoid crafting with glitter due to the mess? Instantly take control of glitter and avoid the mess with DIY glitter paste.
All the details to take control of your glitter and avoid the mess are in this short cardmaking video tutorial. Watch here or in HD on YouTube. While you're there we'd love it if you like, subscribe, and share it with your crafty friends.
No Mess Glitter Technique
The trick to instantly take control of glitter is to trap it in texture paste. Here I used Ranger Translucent Gloss Texture Paste. Simply put some paste on your craft mat, pour in glitter, and mix with a spatula or palette knife.
There are no fly-aways when creating homemade glitter paste and clean-up is a breeze. Once you have your DIY glitter paste mixed up, spread it through a stencil. Here I created WOW! Copper Fire and Graphite Sparkles glitter paste and spread it through the Altenew Bubble Wrap Stencil.
Check out those gorgeous colors! My favorite part is where the Copper Fire and Graphite intermingle. For the sentiment, I die-cut Stardream Metallic Copper cardstock with CZ Design Love You Die. I was amazed at how well the copper cardstock coordinated with my DIY glitter paste.
Check the $1.99 Sale page over at CutCardstock for 5x7-inch metallic cardstock perfect for die-cuts and card panels.
Shading With DIY Glitter Paste
As you can see in the next card, I used two colors of DIY glitter paste to shade the sphere background. Shading with glitter paste creates visual interest and dimension while keeping the card clean and simple.
First, I mixed two colors of DIY glitter paste with WOW! Sparkles Gold Dust and Copper Fire. Next, I spread the Gold Dust glitter paste around the edge of the Altenew Sphere Stencil. Then I filled in the middle with Copper Fire homemade glitter paste.
Finish, off the card with a silhouette leaf cluster and sentiment. Here I used Altenew Wallpaper Art Stamp & Die Bundle and Simon Says Stamp Just Because Word Mix 2 Stamp & Die.
If you learned something today, show your appreciation by giving my video and thumbs up and commenting below. Thanks so much for joining me today and I'll see you soon with more inspiration!
WOW! Products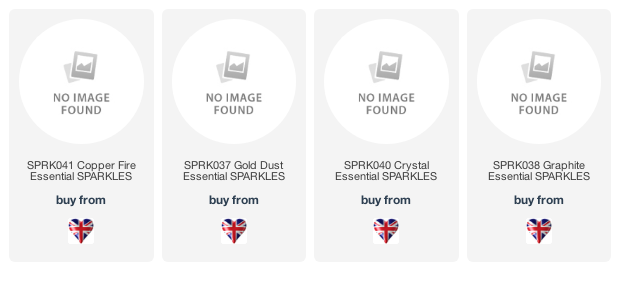 Info Site: www.wowembossingpowder.com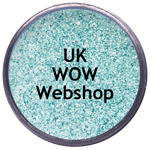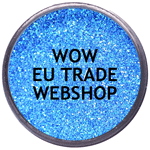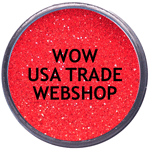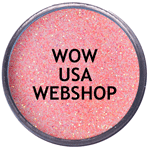 Powder Arts Thermography Warehouse LTD, Caslon House, Lyon Way, St Albans, AL4 0LB
UK
https://www.wowembossingpowder.co.uk/