Hej and Welcome!
It's Martina here with a really fun and easy cardmaking process that gives you lots of opportunities and leaves you with more than one card after finishing!
If you'd like you can also watch the
Process Video on the WOW! Youtube Channel.
For my card, I have been using the "Spring Showers" Die by A Pocket Full of Happiness.
But you could use any Background or other Dies or even cut stripes from your heat embossed pannels if you're not a die cutter.
I have been preparing four pieces of cardstock which are slightly bigger than the die, this will make things easier when it comes to die cutting.
Before I started with the process, I have been re-applying some ink to my Embossing Pad using the Freestyle Tool. Its so much easier to cover big surfaces when the Ink Pad is well saturated.
The Process for these cards is super easy:
Take a piece of Cardstock and cover it with the Ultra Slow Drying Embossing Ink.
Put a piece of paper under the Cardstock and cover the whole (inked) Cardstock with Embossing Powder.
Tap the excess powder off and funnel the leftover Powder back in the Jar.
Heat Emboss the Embossing Powder.
Die Cut the embossed Cardstock and keep all the fall out pieces ready.

Repeat the whole process with all perpared Cardstock pieses and you're ready to create!

My Background Die already had the spots for the flowers ready so I have simply placed them back into their spots.

When you're using a punch or scissors for your design, you'll have lots of options to create some super individual cards with all the pieces you get from these heat embossed pieces.
I hope you liked this idea and feel encouraged and inspired to get creative!

Thank you so much for stopping by!
Have a great day!
-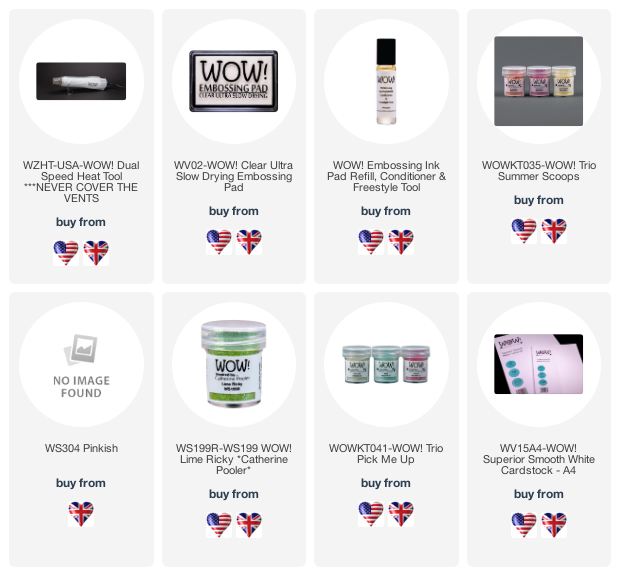 Powder Arts Thermography Warehouse LTD, Caslon House, Lyon Way, St Albans, AL4 0LB