Hey Crafty People!
Today we are welcoming our Spotlight Designer for the month of May.
Meet Enna, aka @Ritzyhag!
We absolutely LOVED Enna's entry to our March Challenge, so much so that she won the challenge.
We want to shine a Spotlight on Enna, and her fabulous creations.
Firstly, if you don't already know of her work then I'm dropping the links here for you to check her out!
Here is Ritzyhag's first project with us, we absolutely LOVE all of that yummy texture and colour!
Don't forget to checkout Enna's first post over on Instagram, and keep your eyes peeled for more later this month!
If you are interested in becoming a Spotlight Designer with us, then be sure to enter our monthly challenges!
As always, thank you for spending this time with us!
Have a happy, safe & wonderful week!
Stay crafty!
Byeee!
**Don't forget to use code WOWDTND for 10% off your order in either our UK or US store!**
Here are some guidelines to help you play along with us:
- Upload your project photo to the group's monthly challenge album in our Fan Group on Facebook.
- You may enter more than one project per challenge, but please no more than 3 entries per person; per challenge.
- Create a card, scrapbook layout, tag, paper crafting projects, or any type of art project you choose that features WOW Embossing products (following our challenge theme as inspiration for your submissions).
- If you post your project to Instagram, please use the tag
#wowembossingchallenge
- Projects MUST be posted by 9 pm PST on the last day of each month.
- Each challenge winner will receive a gift voucher for £15.00/$15.00 to treat yourself to some WOW! goodies via our website.
- Each winner will also be offered the opportunity to be a Spotlight Designer* with us.
- Entrants will be eligible to win once in a 6 month period. This doesn't mean that you can't still have fun and play along with us though!


- You MUST use the above technique/theme in your entry to be eligible. Have fun!!!!




Please do not leave negative comments on posts or photo submissions.




Negativity has no place in our community - we are all about supporting one another, at all craft levels.
We reserve the right to ban anyone from the group at any time.
* Spotlight Design invitations will include the opportunity to have two of your challenge theme posts shared by WOW Embossing Powder's social media channels, in special 'Spotlight' posts, PLUS your designs will be featured in the following month's challenge introduction video by Tasha. (This means that the winner of March's challenge would be in May's introduction video, for example.)
Prizes are awarded to a card chosen by the challenge team coordinators. All spotlight posts must be new creations, and cannot be used on previously shared content. All spotlight designers are under the same conditions as Guests/DT members, which will be detailed fully to each winner. Entrants are only eligible to win once in a 6 month period. WOW! Embossing reserve the right to withdraw this prize at any time. This challenge is not endorsed by Instagram or Facebook. Happy Embossing!
Info Site: www.wowembossingpowder.com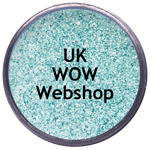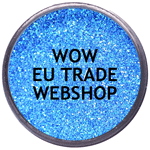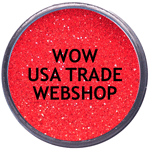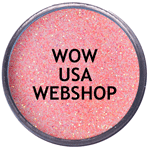 Powder Arts Thermography Warehouse LTD, Caslon House, Lyon Way, St Albans, AL4 0LB
UK
https://www.wowembossingpowder.co.uk/