Do you have the WOW! Embossing Pen? Even if you do, do you know what to do with it? Well, if you have been wondering, I can help. I have three different ways to use the embossing pen in today's post and for me it was a game changer. I've had the pen for a while and just never picked it up except to maybe add a dot of ink where I hadn't fully heat embossed. The techniques I'll show you today (and there's a video!) will make this pen a must have tool in your craft room!
My cards also feature the newly released Gemstone Trio embossing glitters (and some other recently released powders now available).
I'm going to show you how I created these three cards, all of which feature a different way to use the pen - you can watch the video below or over on the
WOW! Embossing You Tube channel
(and be sure to hit subscribe while you're over there!
Highlighting Dry Embossing
For my first card, I used the pen to highlight some areas on a dry embossed background. This is the Lahaina Emboss & Cut embossing folder from Spellbinders.
To create the card, I used a panel of Distress watercolor cardstock, wet it with clear water, then painted it using my Altenew Artist's Watercolors (using Lapis Lazuli, Shades of Purple, and Cherry Blossom) with a large brush, letting the colors blend together. I dried it with setting 1 on my WOW! Dual Heat Tool, mopping up any drips with a paper towel. I then repeated again, re-wetting my brush to pick up the colors, and dried again.
I then ran the panel through my die cutting machine. This embossing folder cuts holes as well as dry embosses, to create this fun leafy scene.
I then used the WOW! Embossing Pen to pick out certain parts of the dry embossed image and just used it as you would a normal marker - I outlined the flowers (with a flower centre), the large Lahaina leaf stem and the dots around the panel. I also marked the border which is raised therefore easy to color in. I then sprinkled Tanzenite embossing glitter (from the gorgeous Gemstone trio) and heated to get this gorgeous effect.
I trimmed out the panel just outside the border and popped it up on foam tape (making sure I didn't have tape behind the cut holes) and popped it onto a white notecard. My sentiments are from Taylored Expressions Friendship Simple Strips, heat embossed in WOW! Metallic Silver Superfine on black cardstock and die cut out. As a finishing touch, I added some Catherine Pooler Designs Tinseltown sequins.
Coloring In with Embossing Powder
My next card was really a fun one. On this card, you can use your embossing pen to 'color in' your stamped image. I used the My Favorite Things Floral Focus stamp, and I stamped it onto white cardstock using Altenew Fuchsia Crisp Dye ink. I then used my embossing pen to color in a few areas, staying between the stamped lines. I then sprinkled Tanzenite embossing glitter over the colored area and heat embossed it. I repeated this with other colors - on the petals I also used Cupcake Heaven. For the leaves I used Aquamarine (also from the Gemstone Trio) and for the more detailed leaves, Frosting, which is translucent so allows the details to show through. Finally, I added Sugared Almond on the little flowers.
I left some areas white, for a semi-stained glass type look, but you can use this technique for coloring in a complete image - game changer!
I stamped the sentiment from the set in black ink, and added some black splatters. Then as embellishment, I added some Nuvo Jewel Drops in Sea Breeze.
Embellishing Die Cuts
My final card for today uses the WOW! embossing pen to highlight die cuts. The small tip of the pen means you can add more embossing detail to die cuts than you would be able just by dunking the die cut in your ink pad or with the rollerball / mixed media tool.
To create the card I first die cut the Altenew Mix & Match Mariposa butterfly dies from 110lb white cardstock. I then used my WOW! Embossing pen to add some detail on the top of the wings on each die cut, and then heat embossed them in Peridot embossing glitter (from the Gemstone Trio). I then went back in with the marker and added some detail on the bottom of the wings. I also went back in over the Peridot tips with the marker - you can layer the embossing using the marker! I embossed this second marking with Tanzenite - you can see how on the butterflies, the powders blend together for a little added interest.
For my background, I used my WOW! Embossing ink pad and stamped the large images from Altenew's Baroque Motifs onto gray cardstock. As the embossing ink is also a watermark ink, it creates a subtle tone on tone look without using a light gray ink!
I arranged the butterflies on the panel how I wanted them without adhering them, lining up my sentiment on the panel which I then stamped in black ink, with a sub sentiment heat embossed in WOW! Opaque Bright White Superfine embossing powder. The sentiments are from Altenew's Paint-A-Flower: Poppy. As a finishing touch, I added some Nuvo Pure Sheen Gemstones to match the colors of the butterflies!
And that finishes it for me from today - I hope this gave you some ideas for how to use your WOW! embossing pen - it was super fun and I have tons more ideas that I hope to feature in the future.
Jenny
Supplies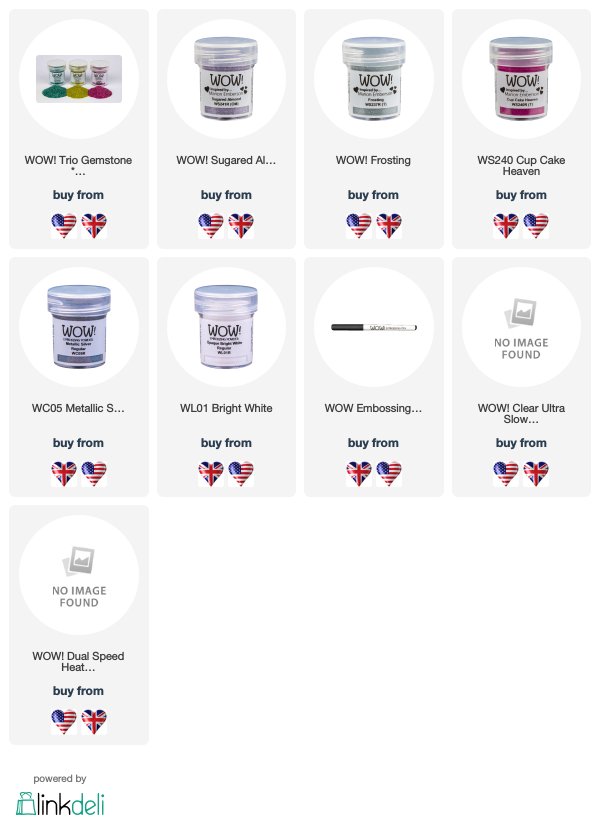 Info Site: www.wowembossingpowder.com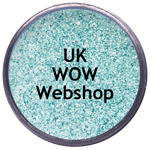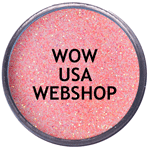 Powder Arts Thermography Warehouse LTD, Caslon House, Lyon Way, St Albans, AL4 0LB