Hey Crafty People!
It's Tasha, and I'm back with another Challenge Introduction! Someone keeps hitting the fast forward on me because I still can't believe it's May!!!
So, for this month's challenge we have something a little different!
We have a quote as our main inspiration, because we just loved it so darn much that we had to use it!
So our theme is Friendship & Encouragement.
Card Number 1
I decided to do a little stencilling using some of the new WOW stencils, and I just used a small blender brush to apply Ultra Slow Drying ink through the stencil!
For this card, I first applied ink through the open heart stencil and added Oyster Glintz, which looks absolutely gorgeous on black cardstock!!
Once this was fully cool, I popped the stencil back onto the same spot on the cardstock to add more ink through the starry heart. I then added Metallic Gold Sparkle to this and heat set again to get a really awesome two toned embossing effect!
SO GORGEOUS!!
I cut the black panel with the largest scalloped die of the a2 Lacey Layers die set from Waffle Flower and cut the which panel with the very largest die in the set.
I added the black panel onto the white panel with adhesive foam tape. (The double embossing did cause a bit of warpage on my panel, but some strong foam adhesive sorted that right out!!!
I die cut the Smile sentiment, from Smile Inverted Frame Panel die set by Time For Tea Designs, three times from Neenah 110lb and stacked these to get a really dimensional sentiment.
I completed the sentiment with 'You Make Me' which is from Simple Sentiments 2 by Altenew.
I think that sentiment is so sweet!
Card Number 2
So, I have a bit of a confession to make; I didn't actually make this one!
My youngest daughter made this to send special thank you off to a special someone.
If you want to know more about that, then you will have to watch the video! 😉😂
She added Ultra Slow Drying ink through the stencil in the same way that I did, then we added Totally Teal to the lower half and Chiffon to the upper, to get a beautiful ombre effect.
For the sentiment, we die cut the Bold Thanks dies by Altenew, but the letters was cut from cardstock with double sided adhesive on it.
We used the Your Carriage Awaits Sparkles to cover those letters in the most beautiful glitter!!! Then we added the letters to a hot pink shadow.
At this point, my daughter decided to add some more bling, because less is definitely NOT more when you are 6!
We put the whole thing onto a baby pink card base and called that done!!
So, The Winner Is....
This month's winner is Leah of Beautiful Creations, and we sure thought this was a beautiful creation Lea!!!
Congratulations on winning our April Challenge, and we are looking forward to seeing what you make as our Spotlight Designer of June!
Please contact joherbert@wowembossing.co.uk to claim your £/$15 gift card, be sure to let her know whether you want this for UK or US site.
So, keep a lookout for more inspiration from the whole team over the coming month and don't forget to enter your own projects; either by using #wowembossingchallenge over on Instagram, or adding your photo to the monthly challenge album in our Facebook group.
As always, thank you for spending this time with me!
Have a happy, safe & wonderful week!
Stay crafty!
Byeee!
**Don't forget to use code WOWDTND for 10% off your order in either our UK or US store!**
Here are some guidelines to help you play along with us:
- Upload your project photo to the group's monthly challenge album in our Fan Group on Facebook.
- You may enter more than one project per challenge, but please no more than 3 entries per person; per challenge.
- Create a card, scrapbook layout, tag, paper crafting projects, or any type of art project you choose that features WOW Embossing products (following our challenge theme as inspiration for your submissions).
- If you post your project to Instagram, please use the tag
#wowembossingchallenge
- Projects MUST be posted by 9 pm PST on the last day of each month.
- Each challenge winner will receive a gift voucher for £15.00/$15.00 to treat yourself to some WOW! goodies via our website.
- Each winner will also be offered the opportunity to be a Spotlight Designer* with us.
- Entrants will be eligible to win once in a 6 month period. This doesn't mean that you can't still have fun and play along with us though!


- You MUST use the above technique/theme in your entry to be eligible. Have fun!!!!




Please do not leave negative comments on posts or photo submissions.




Negativity has no place in our community - we are all about supporting one another, at all craft levels.
We reserve the right to ban anyone from the group at any time.
* Spotlight Design invitations will include the opportunity to have two of your challenge theme posts shared by WOW Embossing Powder's social media channels, in special 'Spotlight' posts, PLUS your designs will be featured in the following month's challenge introduction video by Tasha. (This means that the winner of March's challenge would be in May's introduction video, for example.)
Prizes are awarded to a card chosen by the challenge team coordinators. All spotlight posts must be new creations, and cannot be used on previously shared content. All spotlight designers are under the same conditions as Guests/DT members, which will be detailed fully to each winner. Entrants are only eligible to win once in a 6 month period. WOW! Embossing reserve the right to withdraw this prize at any time. This challenge is not endorsed by Instagram or Facebook. Happy Embossing!
Info Site: www.wowembossingpowder.com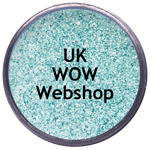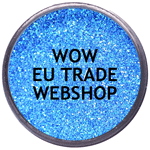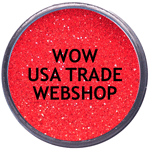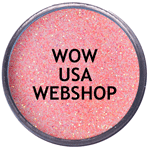 Powder Arts Thermography Warehouse LTD, Caslon House, Lyon Way, St Albans, AL4 0LB
UK
https://www.wowembossingpowder.co.uk/
Affiliate links are used