Hello, it's
Verity
with another video and blog post as a Creative team member for WOW!
Heat embossing can be easily be combined with stencils to great stunning designs that can set your cards off. Whether you use the stencil for the whole card or use small elements of a stencil design on your cards, you can combine it with a whole range of powders for many different looks. This video shows you two ways to use your powders with stencils and I'm featuring to gorgeous embossing glitters too.
Heat embossing with Stencils video:
(You can view this directly on WOW! Embossing Powder YouTube Channel
HERE
)
Heat embossing with Stencils written step-by-step tutorial and photos:
The first technique is the easiest of the two and you'll most likely have the supplies to hand if you already heat emboss as will be using embossing ink to paper method. I've applied my Altenew Broken Chevron stencil to a white card panel using washing tape to keep it in place. Next, using my clear slow drying wow embossing pad, I'm pressing the pad down onto the card over the stencil. As this is a delicate stencil and' I over adhered down the edges with washi tape, it is better to use the pouncing method with your pad. This will prevent the stencil from moving, or for ink moving under the stencil.
Once I've got good coverage, I'm removing the stencil and then covering with powder. For this background, I'm using the beautiful Under the Sea embossing glitter from WOW! It has a lovely teal green powder base to it with flecks of gold glitter in it. As you heat set this, the gold glitter really shines. To reduced your glitter from flying off the panel before it is heat set, you may find it easier to heat set from beneath and then finish setting it at the end on the top.
Now, I like to go back over and apply another layer of ink and powder over the top to get good coverage and it is quite easy to do with this stencil design. Bear in mind, you may get a little glitter on your pad - for this reason, I have two pads, one for messy embossing like this where I don't mind it a little glitter transfers.
The second technique for heat embossing with stencils uses textured paste. The textured paste acts as a sticky surface for the powder to adhere too for which you can then heat set. The stencil I'm using for this card is the Serene Stripes stencil from Newton's Nook and this was again adhered down to a card panel with washi tape. The textured paste I'm using on this card is from Altenew, but there is a variety out there that you can use with this technique. Using a palette knife apply the paste over the stencil covering as much of them as you wish. For this card, I'm creating the whole background panel.
After you happy with your coverage of the paste, remove the stencil and make sure you was this immediately or leave it in water to soak to prevent it drying on your stencil.
Whilst the paste is still wet, cover the design with embossing powder. For this card, I'm using Whirlpool embossing glitter which is a gorgeous bright blue powder a blue glitter mix. For the next step, you can do it in two ways. If you're like me and inpatient you can heat set the powder whilst your paste is still wet. However, depending on the paste it can bubble so make sure you keep moving your heat gun around to prevent this. Whatsmore, you can use the slower speed on your dual speed heat gun though it will take a little longer to melt.
Alternatively, leave the panel once covered with powder to dry completely before you heat set the powder. Either method work just as well.
Using the texture paste with embossing glitter traps the glitter well and you'll find that the glitter won't shed when you run your finger over it.
For the cards, I heat embossed a couple of flowers from the Altenew Smiles & Hugs stamp set and Rosie Posy stamp set as well as a couple of the leave stamps. These were heat embossed in Metallic Platinum embossing powder and this paired beautifully with the embossing glitter. I coloured these off-screen with my Zig clean colour real brush markers and fussy cut out the images or used the co-ordinating dies when I had them.
I wanted to show you that you can use elements of a stencilled design, and they don't just have to be a full background panel. Using a square die, I die cut a square window out of the Under the sea panel and used the two elements to create two cards.
All the stencilled designs were adhered onto white card bases with the floral elements foam mounted onto the panels. For the textured paste panel, I fiddled with the layout of the elements for quite some time and then decided I need more leaf elements to fan around the sentiment.
The sentiments are from the Altenew sentiment strips stamp set and these were heat embossed in Opaque Bright White WOW! Embossing powder onto strips of black card as I love the contrast of colour with the rest of the card elements. After all the elements where adhere down with Gina K Connect glue, I add a selection of Soapy Bubbles Confetti mix from Trinity stamps to embellish the cards.
Stencil head embossing is a very easy technique to do, and when you combine it with embossing glitter like I have here you can get stunning results in no time. The shine and glistening from the glitters are beautiful and really allows the floral elements to pop of the card. I can't decide which of the two powders is my favourite. Let me know below in the comments which you prefer, Whirlpool or Under the sea?
Heat embossing with Stencils Supplies used: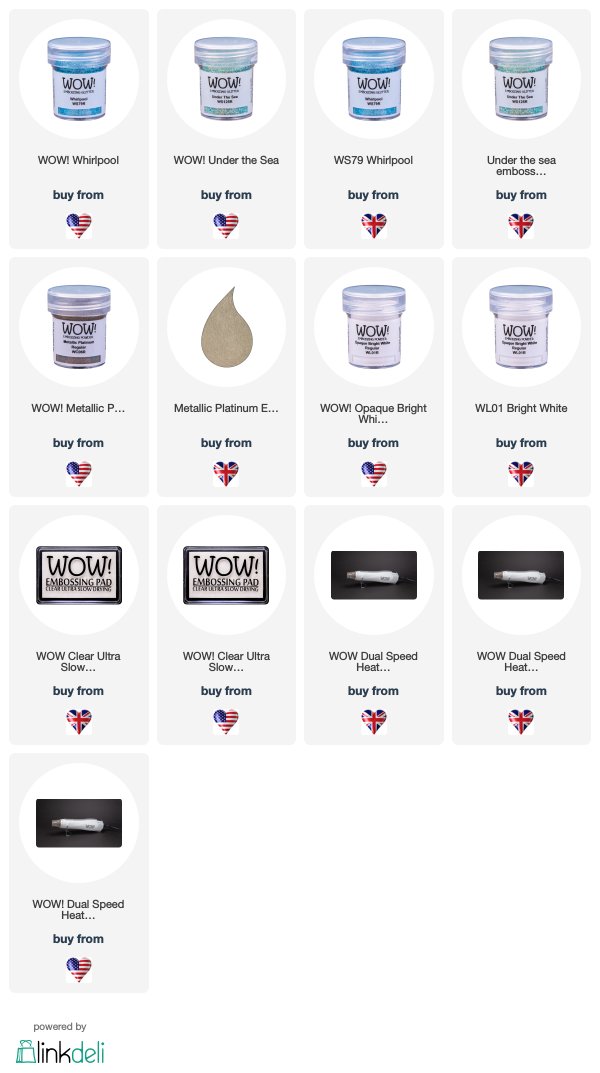 Other supplies used:
Stencils used: Broken Chevron (Altenew), Serene Stripes (Newton's Nook)
Stamps used: Smiles & Hugs, Rosie Posy, Sentiment strips (Altenew)
Dies used: Smiles & Hugs (Altenew)
I hope you enjoyed today's video and stay tuned for more to come. If you make a card with this technique, make sure to tag us
#wowembossingpowder
so we can check your creations out!
Till next week,
Verity
Info Site: www.wowembossingpowder.com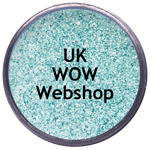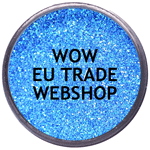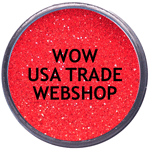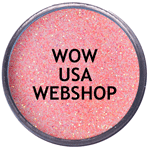 Powder Arts Thermography Warehouse LTD, Caslon House, Lyon Way, St Albans, AL4 0LB