Welcome Everyone!
Martina here with you today with two cards using the fabulous new "Pick me Up" Trio.


Since we are still in january, I decided to create another set of "WOW! all the things!" cards.

I absolutely love foiled effects on cards and have always been wondering if the Fab Foils could work for me. So - why not giving it a try?!
If you'd like to watch me creating these cards,
here is the Link to the WOW Embossing YouTube Channel for you.
I have been using the same techniques with different colours for both cards.
To start, I have been swiping my WOW Embossing Pad over a piece of cardstock.
Then I have been pouring WOW Bonding Powder over it.
Using the Dual Speed Heat Gun, I have been carefully melting the Bonding Powder and pressing Sheets of Fab Foil into the still slightly warm Bonding Powder.
I have been repeating the melting / adding the Fab Foil process several times - just until I was sure that the whole powder has been melted and I liked the result.

When I liked my Fab Folied pieces, I have been die cutting some basic shapes from them.
I have been cutting the same shapes from plain white cardstock too, which I then have heat embossed with Embossing Powders from the new "Pick me Up " Trio.

To create the background, I have been applying Distress Oxide with a blender Brush through a stencil.

To finish the cards, I only had to glue my die cut pieces and a focal point to the stenciled background.
I believe that these cards are kind of simple to make but have a really interesting look.
I hope you are inspired and encouraged to try some Fab Foiling too!
Thank you so much for watching,
Have a great Day!
Info Site: www.wowembossingpowder.com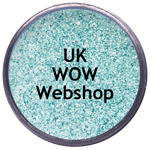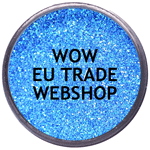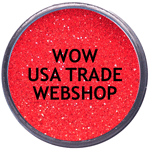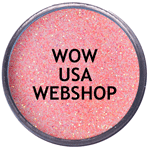 Powder Arts Thermography Warehouse LTD, Caslon House, Lyon Way, St Albans, AL4 0LB
UK
https://www.wowembossingpowder.co.uk/