Today I have a funny piece for you. I took the WOW! Melt It Powder. You can do cool things with it. I used silicone molds here and the brand new WOW! Trio Merry & Bright inspired by Marion Emberson. Three beautiful Embossing Glitters. They are called Teal Lustre, Vanilla Lustre and Flaming Lustre. Teal and Marion are always a good combination :) I also added GLISTEN from the WOW! Changers set for an extra glitter, because I do Christmas stuff.
*** VIDEO ***
These small alu bowls are perfect. ATTENTION: Please be careful, they will become very hot during the process! I heated two spoons of Melt It! with the Dual Heat Tool from WOW!
I heat the powder from the underside, otherwise it would fly away. When a certain level is reached, you can also use the Tool directly in the bowl and heat it up. Then I add the Flaning Powder and the GLISTEN as well. You can see how the powder immediately begins to melt in the liquid Melt It! Fabulous, right? Then I heat it until everything is completely liquid and I can pour it into the silicone mold.
Give it some time to harden, it takes a moment. Do not touch it, it is still hot! Take care! When it has cooled down, it can be easily removed from the mold. You can see the wonderful texture of the glove, this is how fine the powder was. I then decided to color the holly branch with the Alcohol Markers.
You can use these cool embellishments for your christmas presents and cards as well.
I hope you enjoyed it. Have a fantastic Santa Day :) In Germany it is called Nikolaus.
Till next time
Dunja xx
Info Site: www.wowembossingpowder.com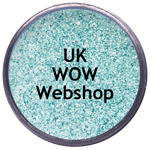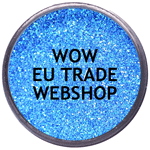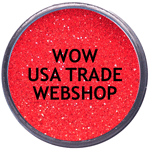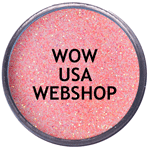 Powder Arts Thermography Warehouse LTD, Caslon House, Lyon Way, St Albans, AL4 0LB
UK
https://www.wowembossingpowder.co.uk/