Ho, ho, ho, guys! Erica back on the blog on last time for 2020, with one last Christmas card. There is a video up on the WOW! Embossing Youtube channel too.
Because we are so close to Christmas I thought this Santa from Picket Fence Studios was perfect! I had an idea when I started but, as usual, things took on a life of their own and it didn't end up as I had planned. However, the outcome isn't bad by any means.
I started by stamping up the Santa on Copic friendly paper, and then I used the heat tool on the ink a little as I had to stamp it about three times to get a good impression. I had never used this one before so it was brand new to me, and I didn't prep the stamp before I dove in. Oh well, thank goodness for the MISTI, right?
After colouring it in, it was time to try my idea! Which was to mask off the face and the hat, then stamp it again with the Embossing Pad and use Puff Powder on it for lots of fluffy texture. This is where things took a turn for... tricky land, shall we say? As the paper still felt a bit wet from all the Copics I had used, I went totally overboard with my anti-static tool. So much so that my mask wouldn't stick to the paper at all! I had to rethink the masking and ended up using PostIt tape instead. When I was somewhat confident I had the areas masked off that I didn't want Puff Powder on, I popped the panel back into my MISTI and stamped it with the Embossing Pad.
I tried being careful, yet get enough Puff Powder on the areas I wanted it on, and then I set it with the heat tool on the lowest setting. The moustache did not want to get hardly any on it at all, no matter what I tried. I even used the Embossing Pen but no, it was not happening.
To finish the card I cut out another mask, this time from printer paper (because I was all out of masking sheets at this point. Hopefully Santa will bring me some for Christmas!) and placed over the Santa. Then I ink blended a bit of a Northern Lights glow around him with Distress Oxide inks. On top of this I splattered some gold water colour and then set this aside to dry. I was thinking of adding a sentiment strip to it but.. it's rather obvious what the occasion is, isn't it?
Well, with that, I'm all done for this year, and what a year it has been. I'm almost nervous to see what 2021 has in store. Is it going to be a nice one or is it going to be one of those 'hold my beer' kind of years??
Happy holidays and happy crafting from Erica
Info Site: www.wowembossingpowder.com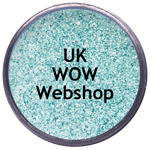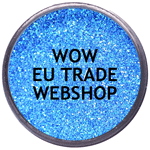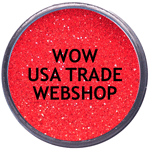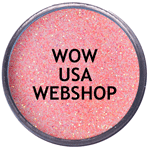 Powder Arts Thermography Warehouse LTD, Caslon House, Lyon Way, St Albans, AL4 0LB
UK
https://www.wowembossingpowder.co.uk/