Hey everyone....
It's Ashlee here with you today and this month at WOW! we are sharing lots of inspiration using the WOW! fab foils!!
I've made a card to share with you using a stencil to create a fab foil background for a shiny Christmas card....
To start making this card I started with a base of watercolour cardstock and I masked off the bottom piece with some postal tape. Then using some Catherine Pooler inks I did a fun blend of pink/orange tones to peek out from behind my stencilled background!!
Once the ink was dry I went over it with an anti static tool....
I placed the stencil over the ink blended area and using some WOW! slow dry embossing ink I went over the stencil so I could then add on WOW! bonding powder....
I heat set the bonding powder with my dual heat gun and then got a piece of WOW! fab foil in bright silver to place over the embossed area before running through my MINC foil machine....
Wait for it to cool a little, remove the foil and wolahhhh you have a super pretty foiled background!!
This picture shows my card case with bonding powder ready to be heated....
The WOW! embossing ink works perfect for using with stencils!!
If you haven't tried fab foils yet you totally need to check them out, they are awesome and lots of fun to play around with....
Happy foiling everyone, and be sure to pop back to see all the WOW! inspiration this month!!
Info Site: www.wowembossingpowder.com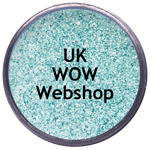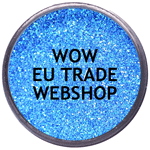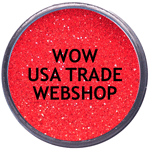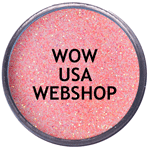 Powder Arts Thermography Warehouse LTD, Caslon House, Lyon Way, St Albans, AL4 0LB