Hey crafty people!
Today I'm doing some last minute Christmas card making, sharing a few tips on creating lots of cards quickly and experimenting with Pearl powders along te way.
Plus I'll be using the beautiful Christmas Baubles stamp set from WOW, inspired the amazing Karen Reategui.
Powder Properties
When you look at the labels on your powders you will see letters & numbers which correspond with the product code and certain properties of that powder.
You can see that there is sometimes a (T) on the label; this means that the powder inside that tub is translucent. Translucent powders will take on some of the colour underneath them, so you can really change the powders massively depending on what colour they are layered onto.
This can take what is already a pretty magical transformation under heat and tip it right over the top!!!
If, like me, you love watching that powder melt then you will love my video!! 😉
I chose two of my favourite Pearl powders; White Pearl is the classic which looks good on anything and Chocolate Caramel
Pearl which has swooped in to claim a throne in my heart.
OH.MY.GOODNESS you guys, this powder is beyond magical!
Playing with this powder in my craft room, I had my daughters behind me watching it melt and their eyes were so wide!!!
There is seriously a reason why this company is called WOW!
I spent a couple of hours happily stamping, sprinkling & heating, and I got 8 beautiful cards to hand out to my daughters' teachers!
Thank you for spending this time with me again, I appreciate every time you do.
I'll be back soon with more inspiration and ideas for using some of WOW's incredible products!
Stay safe, stay healthy and stay crafty!
Byeee!
Handmade By Tasha
Blog | Youtube | Instagram | Facebook
<!-- LinkDeli Code Start --><!-- WOW GD 12 12 --><a class="linkdeli-image" target=_blank href="https://linkdeli.com/view/4638d06e-a090-406e-bbbc-192ccbf5aeee" rel="nofollow"><img src="https://linkdeli.s3.amazonaws.com/public/placeholders/4638d06e-a090-406e-bbbc-192ccbf5aeee.jpg"></a>
<script class="linkdeli-widget" data-campaign="4638d06e-a090-406e-bbbc-192ccbf5aeee" src="https://linkdeli.com/widget.js?id=f5e8378456858c916708" async="true"></script><!-- LinkDeli Code End -->
Info Site: www.wowembossingpowder.com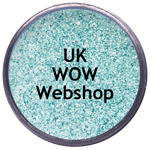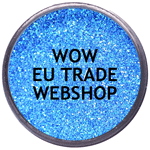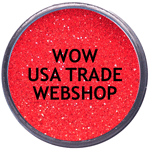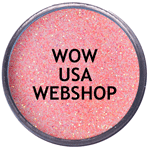 Powder Arts Thermography Warehouse LTD, Caslon House, Lyon Way, St Albans, AL4 0LB
UK
https://www.wowembossingpowder.co.uk/