Hey crafty people!
I'm back with some more inspiration to share, and this week I'm talking all things Fab Foil!!
It's perfect timing too, because this month's Challenge Theme is Foil! The monthly challenge happens over on WOW's Facebook group and we would absolutely love to see you enter your beautiful creations for the chance to win a voucher to either the US or UK store!!
You'll find me and the whole Design Team over there, spreading joy & inspiration. 🥰💖
I've got a video where I show you two ways to use WOW's range of Fab Foils to get some really amazing results! I'm going to make a TON of backgrounds, then show how I turned some of them into cards; but I made that many backgrounds that I ran out of time to include how I used them all, so I'm going to be posting a follow up video on my own YouTube channel too!
Adding Foil to Printed Images
The first technique I'm showing you is adding foil to your printed images!
*This will ONLY work with a Laserjet printer, not an inkjet. The Toner used in Laserjet printers is what the foil adheres onto.*
There are so many amazing digital stamp companies out there and you can get some stunning backgrounds which look INCREDIBLE when foiled!!
I also love foiling solid images, sentiments and even small design accents!
I also love to type out sentiments that I know I will use a lot, Happy Birthday & Merry Christmas for example, then cut them down with my Cameo4 and foil them in gold or silver!
This is such a classy look and people will be in awe of your cardmaking skills!!
It's really easy to add the foil, you just need a laminator; I just bought the cheapest one I found on Amazon, it doesn't need to be anything posh.
You simply place the foil pretty side UP onto your printed image, put this inside a carrier sheet (I just use a folded piece of printer paper) then run it through the laminator.
TIP! I always heat my laminator for at least
45minutes before using it, to make sure it is really good & hot, then I like to run my images through twice to get the best results.
I have never been disappointed with the results!! 😍
Using WOW Bonding Powder
The second technique I use is by applying it with WOW's own Bonding Powder. This gives you a more distressed look, but it opens up so many new, exciting avenues! You can stamp, stencil & paint your way to some gorgeous foiled effects!
You use the Bonding Powder in the same way you would use any other embossing powder; applying it over your Ultra Slow drying ink before heat setting.
I tried stamping, adding through a stencil, 'painting' on using the Mixed Media brush tool and using the Freestyle tool to get some cool stripy patterns.
Once the powder is set you just add the foil on, pretty side UP again and burnish it down to make sure you get a good adherence.
TIP! You do need to add the foil to the powder whilst it is still hot, but you can heat set it then come back with a quick blast of heat to wake it up again.
I even did this multiple times, adding more foil each time I did.
I ended up with a stack of backgrounds and sentiments, beautifully foiled and ready to go!!
Today's Cards

I created these letters using Silhouette Studio and a background pattern from Angie Blom. Once I'd foiled it I matted it with some Deep Red Centura Pearl cardstock and cut MERRY using Altenew's Tall Alphas from the same red cardstock. (I layered the letters with 3 x Neenah 80lb, then the red to get a stacked die cut effect.)
This is the background I made by painting with the Mixed Media Brush tool, I finished it with an oversized Merry die cut and Christmas embossed in White Superfine EP.
This is another printed background from Angie Blom and I foiled it in Blush Fab Foil before adding a simple hello die cut.
Thank you for spending this time with me again, I appreciate it every time you do.
I'll be back soon with more inspiration and ideas for using some of WOW's incredible products!
You can see the extra cards I made, along with a bonus foiling technique over on my own channel.
Stay safe, stay healthy and stay crafty!
Byeee!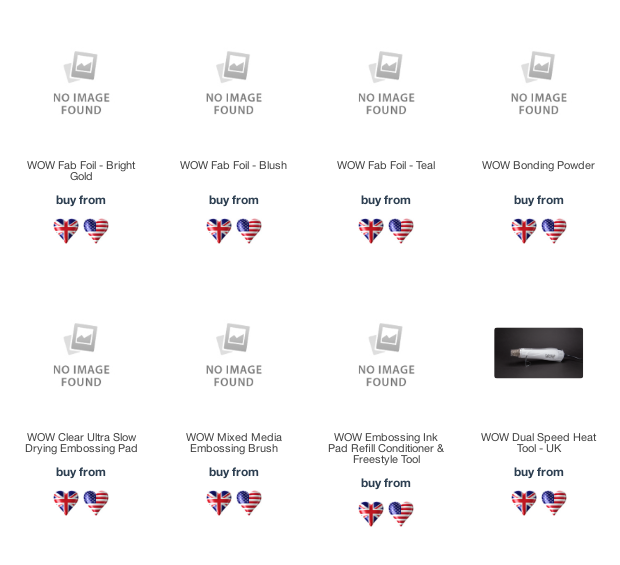 Info Site: www.wowembossingpowder.com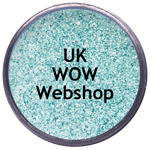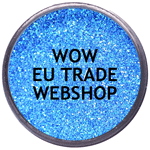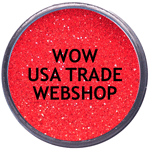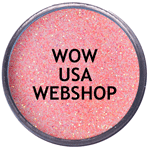 Powder Arts Thermography Warehouse LTD, Caslon House, Lyon Way, St Albans, AL4 0LB
UK
https://www.wowembossingpowder.co.uk/