We are super excited to have the very talented, colourful and gorgeous Erica join us for the month of August.
*****************
Hi there! I'm Erica, and I'm a self-confessed craft-a-holic. I've always been creative in one way or another, for as long as I can remember. Sewing, wood working, metal working, stitching and embroidery etc etc. The list goes on.
My biggest love, however, is card making, and it has been for years now. I started with a christmas card kit some 13 years ago and it was a slippery slope from there on.
I love colouring and seeing projects come to life in front of me, it speaks to my soul on a deep level. If I didn't have a crafty outlet, I'm 100% sure I'd go nuts.
One of my favourite techniques to do is heat embossing so this collaboration with WOW! Embossing Powder is a match made in heaven!
*****************
Hi everyone!
It's Erica popping in with my first guest designer post for the month of Aug! I'm so excited to be here and hope you will like my projects. Heat embossing is one of my favourite techniques so this gig is perfect for me! Yay!
I decided to try something new for me for my first project. Which might have been a tad ambitious but oh well, there you go. Nothing like living on the edge crafting wise, right?
On a panel of Strathmore Bristol Vellum card stock, which I had secured to a sheet of clear acetate with masking tape, I used my anti-static tool very generously. Then I placed a stencil over the panel and dabbed with my VersaMark ink through the pattern. It's from Simon Says Stamps and it's called Polka Dot Party. Despite all the anti-static tool swiping the embossing powder I used,
Metallic Gold Rich Regular
, stuck to the panel all over. It might have something to do with the Pixie Spray I used on the stencil...
I used my heat gun to set the embossing powder and once it was cool, I used more masking tape and taped down the panel again. I ink blended a galaxy over it with Distress Oxide inks and once I was done, I gently wiped off the ink from the heat embossed circles to make the gold pop. Oh and I splattered a little bit of water on it too.
To finish off the card I stamped up lots of planets, the rocket and the astronaut from the Out Of This World by Lawn Fawn. It would be crazy to add anything other than space-themed images so whatcha gonna do?
These I coloured with Copic markers and diecut with the coordinating dies. It's incredible really when you this about it, just how many markers it takes to colour in a few little images. I used all these markers, and then some!
While I had the stamp set out I also stamped and heat embossed some of the sentiments on black card stock. In the same
gold embossing powder
as the background.
These I cut out with some banner dies and adhered to the card with liquid glue. Once it was dry, I trimmed down the banners with scissors.
I wanted to give the card lots of dimension and layers so I used different thickness of foam tape to adhere all the pieces. Some are even glued down flat to create as many layers as possible.
The final touch was to add a bit of Glossy Accents to the space ship window and the glass on the helmet.
Sadly that's it from me for today... That went by too quickly but I will be back later this month with another blog post! I'd love to hear what you think of this card so leave me a comment on this post.
Thanks for stopping by today and thank you to
WOW! Embossing
for having me as guest designer this month!
Lots of love and happy crafting from Erica
Info Site: www.wowembossingpowder.com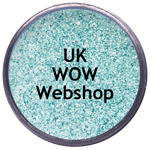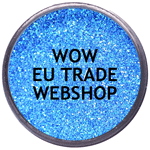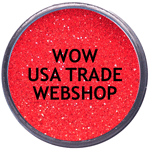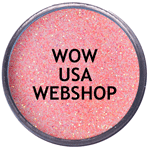 Powder Arts Thermography Warehouse LTD, Caslon House, Lyon Way, St Albans, AL4 0LB