My name is Martina. I am living in Switzerland and am really passionate about Papers, Colours and Coffee, of course!
I love to get up early in the mornings (and on rainy Sundays…) to dig into craftiness before going to work.
Creativity in all its facets has always played an important role in my family and life: it is my passion and feels like a part of my DNA
I love exploring and pushing boundaries in my crafting - wether it is cardmaking, mixed media or papercrafts general. Usually I don't stick to a specific style or technique for very long – I enjoy the flow of the creative process and filling my treasure trove with new experiences
I'm beyond excited to be a guest designer for WOW! this month!
******************
Today, I have two cards for you which combine two of my favourite techniques when it comes to papercrafting.
Heat embossing and getting a bit messy :)
I started with getting some color onto water color paper and move it around by adding some water with a brush. I have used my Lindy's Starburst Sprays because I like their shimmer, but you could use any aquarellable color you like.
Because I am creating a blue and a pink version of my card, I created both backgrounds in one.
In the drying time, I manufactured my cardbases and heat embossed some Alexandra Renke die cuts ("Frohes Fest" means "Happy Holiday") with
Metallic Gold Sparkle
and
Metallic Silver Sparkle.
After the watercolor papers were completely dry, I have die cut some pine cones out of them.
The pine cones have lots of little segments that can be bent out of the die cut which gives them a nice, more dimesional look. After bending them up as good as possible, I have dabbed the pine cones partially into the
WOW! Clear Ultra Slow Drying Embossing Pad
.
I totally like these pine cones! I love how the Embossing Powders coordinate with the colors I have added to the papers. And it gives me so much ideas for other projects with the coloring/heat embossing combination.
To finish the cards, I have used foam pads to glue the pine cones down.
I hope you enjoyed watching me create these cards.
Have a great day!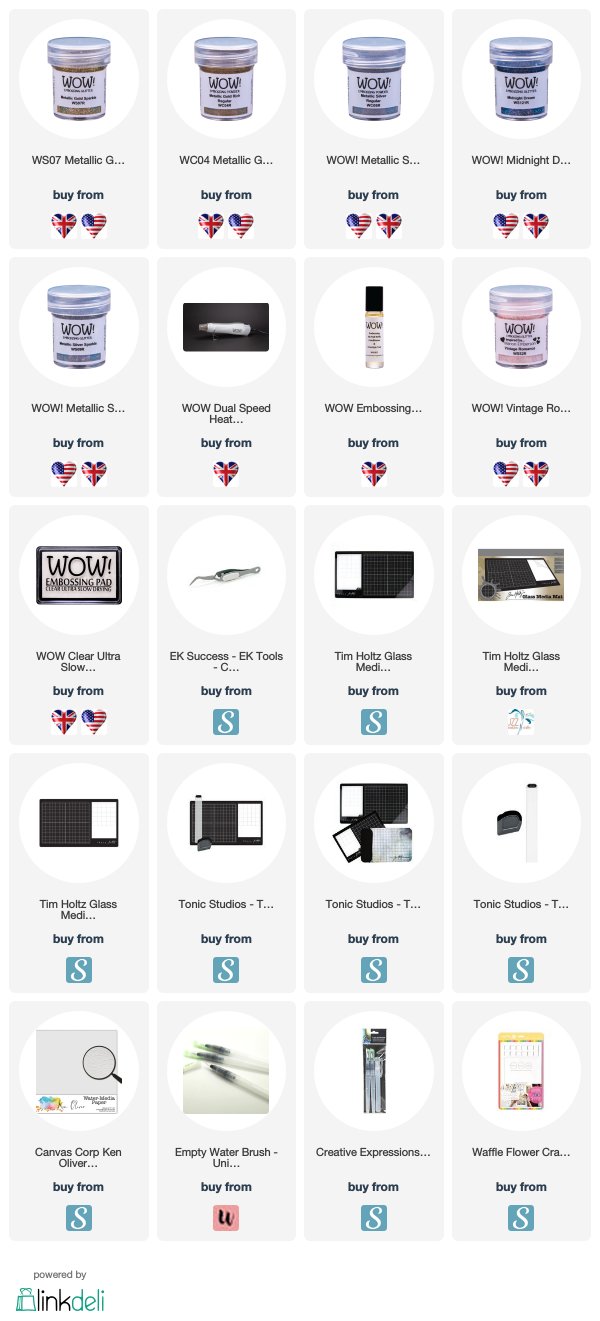 Info Site: www.wowembossingpowder.com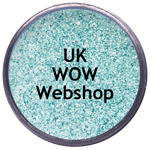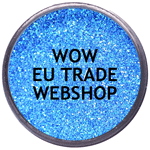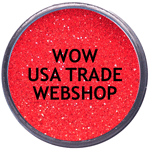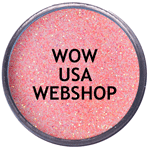 Powder Arts Thermography Warehouse LTD, Caslon House, Lyon Way, St Albans, AL4 0LB