Hi everyone! I am so EXCITED to be on the WOW Embossing Blog today and to be a part of the 2022 Creative Team!!!!!!! Each month I will be sharing a couple of cards with you and I am so excited to be sharing some mixed media projects with you! I am loving exploring this new style of card making for me! It is super fun and adding WOW products makes these cards so fun and full of texture! So let's get started!
I started by creating my background for my card. I created the background using Lindy's Gang Magical Shimmer Powders. I used powders from the Drop Dead Diva collection, as well as several sprays! I had a lot of fun creating this background! Be sure to come join me over on Instagram for my Reel which shares a quick overview of how I used these powders. I then allowed the background to dry!
Once my background was dry I started to work on adding stamped images. I used a variety of stamps to create the background! I encourage you to check your stash - I love creating with text backgrounds, stamps with designs, etc. You can have a lot of fun here!
Once my background was stamped, it was time to add more texture! I used the Pasta Rings Stencil from WOW Embossing Powder. I placed the stencil over the top, then added Texture Paste in various sections of the stencil. I then pulled off the stencil and added WOW Embossing Powder over the top of the wet texture paste. All the embossing on today's card is from the Trio - Moonlight. I then used my heat tool to set the powder and texture paste. This part is super cool as it gives you some extra texture, be careful not to over heat the paste though!
For a pop of color I added texture paste through a Tim Holtz stencil with a pop of pink color! Super fun and bright!
To complete my card I heat embossed 2 die cut hearts, as well as part of the sentiment. I also added a die cut sentiment with the word - AMAZING!
Thank you so much for stopping by today! I had a lot of fun creating today's card and I will be back soon with more inspiration using WOW Embossing Powders!
Crafty Hugs,
Natasha
Info Site: www.wowembossingpowder.com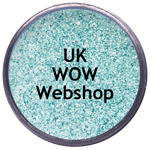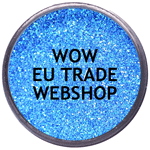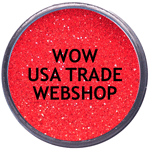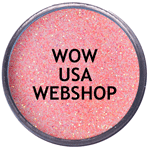 Powder Arts Thermography Warehouse LTD, Caslon House, Lyon Way, St Albans, AL4 0LB
UK
https://www.wowembossingpowder.co.uk/