Hello, again my beautiful crafty friends! I hope you all are doing well on this fine day. As you know I am a guest mixed media designer for
WOW! Embossing Powde
r this month!! Yaaaass! I couldn't be more thrilled, seriously! This has been such an awesome experience. I've had a lot of fun experimenting with these powders, I can barely contain it! Today we will be playing around with multiple mediums to catch their results when using embossing powders. I must say, this was quite fun, you will begin to learn what kind of texture medium you want with different projects. Each medium provides a totally different look and finished product.
Let's have some fun and get the heat going!
1. Let's begin by using our different pastes through our chosen stencil
2. To give our backgrounds some color and life, we will add our embossing powders
3. Heat set the embossing powders while the texture is still wet
*Hint: When the texture is still wet, the raised effect from the heat embossing is amazing
4. Let's emboss our dragonfly chipboard pieces using
Pastel Yellow
5. Emboss your leaves flourishes next with some of that delicious
Black Glint
6. To coincide with the black flourishes, distress the card edges using black ink
7. Begin layering all your elements starting with the flourishes, the large flowers, then the small ones
8. Gluing only the body of the half dragonflies, add them to the tops of their flowers
9. As your finishing touch, add some colored pebbles
Here are some close-ups for you to enjoy!
I'd like to thank you for taking the time to pop in today and we look forward to hearing from you! Until next time, stay healthy and stay safe everyone!
Info Site: www.wowembossingpowder.com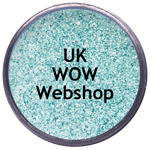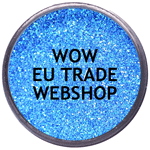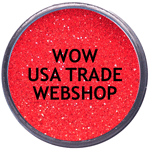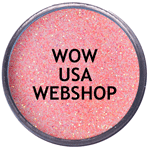 Powder Arts Thermography Warehouse LTD, Caslon House, Lyon Way, St Albans, AL4 0LB
UK
https://www.wowembossingpowder.co.uk/