Hi everyone, it's Dunja here and I'm sharing some cool texture stuff using the WOW! Changers Texture with other embossing powders with you today. Don't miss our monthly Challenge, this time it's all about Texture and Color!
I love to experiment. The WOW! Changers are perfect for that. I've used different WOW! Embossing Powders (In the Navy, Mai Tai from the Fiesta Trio and Gold Rich Regular) and mixed them 1 to 1, means 1 part Embossing Powder + 1 part Texture Powder. Give them a good shake before using them.
I went with the double sided adhesive pad. This is the DINA5 size. It is not extra heat resistant, but works great with embossing powder. Then I cut different strips from one sheet. Make it the way you like it. Then I adhered the strips to a cardstock. It has the size 4,5x6,5 inch. This is the most common card size for me. Cut off the overhanging strips. Now I pull off the first foil and sprinkle the embossing powder over it. I start with Gold Rich Texture. Shake off the excess powder and put the rest back into the jar. Then repeat this step with all the adhesive strips. Always one at a time. Be sure to always remove any excess powder. The tape sticks so well that they can also brush over it, it will stick where the glue is. Once all the strips are covered, I take my WOW! Dual Speed Heat Tool and heat the embossing powder as usual. I found it interesting that the tape developed its own texture. Do you see it? It looks cool.
I was thinking about leaving the stripe look, but then I thought that I would like to make two cards from the base. For this I have chosen simple heart cutting dies. You just have to make sure to stick the stripe design on straight so it looks pretty.
I hope you like the card with that texture. If you have questions don't hesistate to ask or leave a comment :)

Thanks a lot for stopping by today and i can't wait to see you with your creation at our monthly Challenge.
Enjoy a happy day
Dunja xx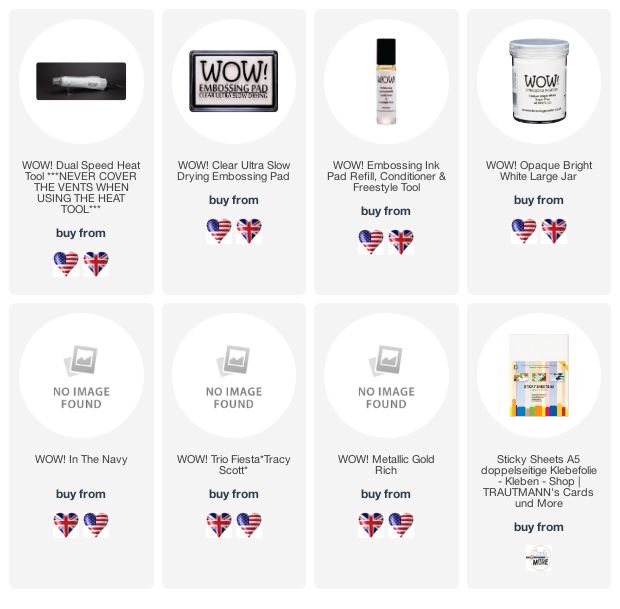 Info Site: www.wowembossingpowder.com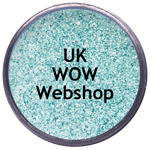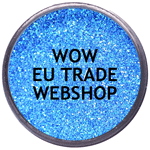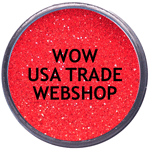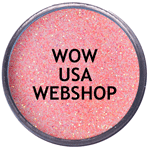 Powder Arts Thermography Warehouse LTD, Caslon House, Lyon Way, St Albans, AL4 0LB
UK
https://www.wowembossingpowder.co.uk/