Hi guys!
It's Erica here and I have a couple of totally off the charts sparkly cards for you today! I've used two of the new trios, Toteally Awesome and Summer Scoops, and they work so great together. There is also a video on the YouTube channel!
My first card is a no-stamping card, if you discount the stamping with the Embossing Pad of course. I used a cover plate from The Stamp Market called Color Block 1, and I have cut it out of white card stock. As it cuts out eight pieces I picked out four colours of the embossing powders, and did two pieces in each colour.
A lot of puzzling and glueing later, my background was finished!
To finish off this card I diecut out a sentiment that says 'thinking of you' four times out of white card stock. These I layered up and then on top of these I heat embossed White Twinkle to make them pop and sparkle even more, because clearly it wasn't sparkly enough.
The second card is done with the Painted Dots Turnabout stamp from Concord & 9th. I used an anti-static tool all over a piece of card stock first, and then with the help of a Turnabout Jig and the MISTI, I stamped each part of the stamp with the Embossing Pad and with each turn I added the embossing powder of choice. I did not heat emboss in between each stamping.
After heat setting the panel with the heat tool, I also stamped up a 'Happy' from All The Birthdays stamp set on a new piece of card stock and used Razzleberry for this. It wasn't as pink as I wanted so I did it again, and then heat embossed a top coat of Clear Gloss.
I stamped up 'birthday' in black on white card stock and trimmed it down to a very slim banner, and with all those pieces done, it was quick work to put the card together!
Well, that's it from me for today, but I hope you like the cards and the new trios!
Lots of love and happy crafting from Erica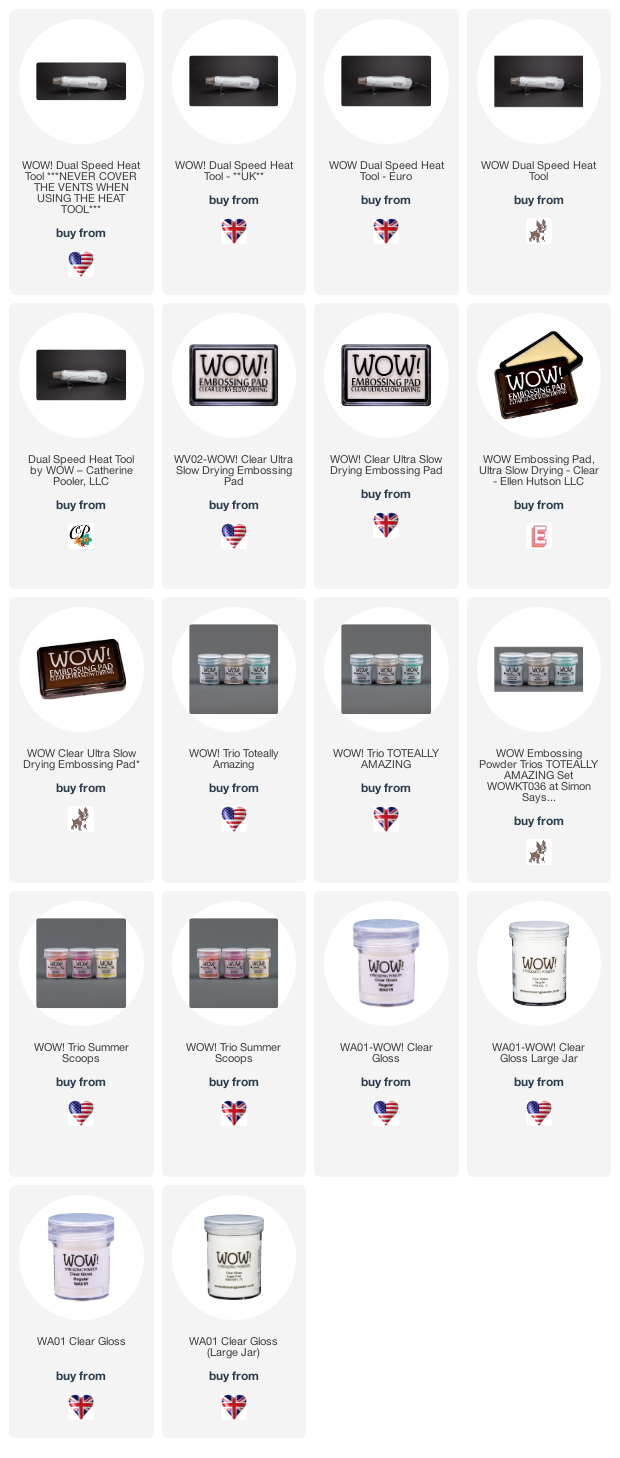 Info Site: www.wowembossingpowder.com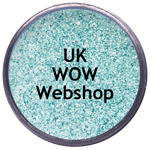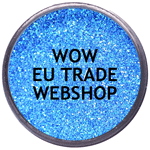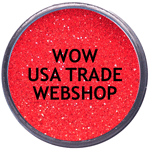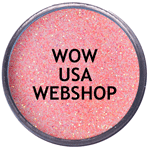 Powder Arts Thermography Warehouse LTD, Caslon House, Lyon Way, St Albans, AL4 0LB
UK
https://www.wowembossingpowder.co.uk/