Hi everyone!
I hope you're staying safe and healthy during these trying times. We are nearly done with rainbow month at WOW! but I still have time to squeeze in just one more (or two actually)! I am using the wonderful WOW! Embossing Mandala stamp set designed by our very own and very talented Karen from the Design Team, and I'll show you two different ways you can use it.
I've also got a video showing you how I created these cards over on the
WOW! Embossing YouTube channel
or here:
My first card features emboss resist using a rainbow array of Distress Inks and WOW! Clear Gloss embossing powder. I first stamped the main Mandala image in WOW! embossing ink onto Bristol Smooth cardstock trimmed to 4.25" x 5.5". I then heat embossed three times in WOW! Clear Gloss embossing powder. I could have also done it in Opaque Bright White.
The Bristol is bright white so the result is the same. I embossed three times to get a little dimension on the image although it is hard to see in the photos. It would also be nice in a sparkling powder like Neutral Ultra Shimmer!
I then ink blended my Distress Inks over the top in rainbow order using Distress Inks in Candied Apple, Carved Pumpkin, Squeezed Lemonade, Twisted Citron, Salty Ocean, Wilted Violet, and Picked Raspberry. The embossing powder resists the ink and the mandala shows through the rainbow!
To finish I added some splatters of water and Tsukineko Shimmer Spray in Sparkle. The sentiment is from the set and was stamped in Altenew Obsidian ink, trimmed out and popped it up on foam tape.
My next card uses colored embossing powders to create my rainbow. I am using different powders to my previous rainbow posts - this time they almost all primary colors rather than embossing glitter, with the exception of the green which is metalline.
The colors I used were Primary Red Apple, Primary Bird of Paradise, Primary Lemon, Metalline Greengage (unfortunately no longer carried by WOW! but you can also try Earthtone Olive which is similar and doesn't have the metallic sheen, Primary Opaque Frozen, Primary Indigo, and Fusion Fuchsia.
I inked up the Mandala stamp with WOW! embossing ink again and this time, stamped it onto WOW! cardstock trimmed to 4.25" x 5.5". I then added my embossing powders in order, making sure the powder slide off the side so as not to cover up all of the image with just one powder. I caught the powder in a coffee filter, and then tipped it back into the jar before moving to the next. If any of the powders went to far down the image I used a blusher brush to remove them. Once all were added, I heat embossed.
As it took me a while to do this (while filming and showing each powder) my embossing towards the bottom wasn't quiet full coverage. I had left my stamp in the MISTI so all I had to do was re-stamp and re-emboss to add in the purple and pink. I then added in my sentiment (heat embossed on black cardstock with Opaque Bright White powder) and a few iridescent Hero Arts gems to finish!
Don't you just love this second one? Isn't embossing powder amazing?
Jenny
Supplies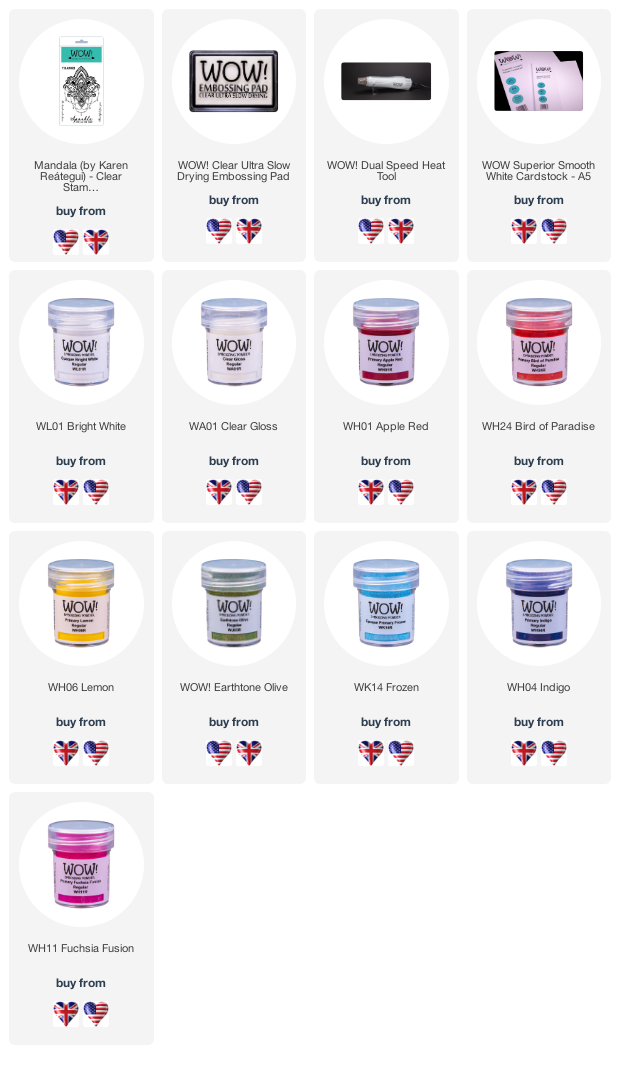 Info Site: www.wowembossingpowder.com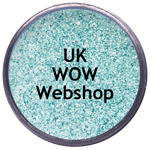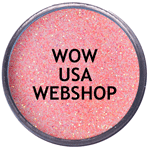 Powder Arts Thermography Warehouse LTD, Caslon House, Lyon Way, St Albans, AL4 0LB