Hi guys!
Who can believe it's March already?? I know it's only the 1st but wow (no pun intended) this year is flying by! And with a new month we have a new theme for our Facebook challenge group: New To Me Products.
I got a Gemini Jr for Christmas and I still had yet to unpack it and give it a whirl, so what better time to use this brand new to me machine than now? I also decided to use a new cover plate from Picket Fence Studios called
Glass Window Rainbow Die
, as well as one of the new Tracy Scott inspired Trios glitter powder. Oh and the WOW! Embossing Ink Pad Refill, Conditioner & Freestyle Tool!
First of all I set up the Gemini Jr and then ran the cover plate through it with some white card stock. This piece I placed on a sheet of acetate and then dabbed the Embossing Pad all over it. Once it was very sticky I transferred it to a sheet of paper and sprinkled Peridot glitter powder all over it.
To make sure I didn't touch the glitter while setting it with the heat tool, I fastened it to the cork board I use to save my fingers, with sharp tweezers. I always use the lowest setting when setting glitter powder. Usually I heat it from underneath, but with this design that was super fiddly and I'd probably end up with burnt fingers.
There were two little areas of the cover plate piece that didn't have enough coverage so I went back in with the Embossing Ink Refill, Conditioner and Free Style Tool to add more embossing ink. This was a the first time I have used this product too and it worked perfectly! A little sprinkling of more glitter powder and a setting with the heat tool later it was fixed.
With the cover plate piece done, I added adhesive to the back of it and then this whole thing was added to one of the many, many paper pieced backgrounds I have been making recently. If you saw my last post, you know the ones I am talking about. The one I decided to use was an experiment that didn't quite work out that well.
The background I ended up using isn't actually pictured here but if you check out the video, you will see it and what I mean about it not being perfect. Because the cover plate piece is so intricate and then covered with the glitter powder it doesn't matter though.
The last little touch to the card was to add a sentiment, I have a box full of already diecut, stamped up and heat embossed ones and I ended up picking one that says 'Thanks is not nearly enough, you are incredible'. The last part is heat embossed in Rich Gold embossing powder on black card stock. The 'Thanks' bit is two pieces cut out of black and Honey Gold mirror card stock from Tonic Studios.
With that, the card was done and it's your turn to have some fun with our new monthly theme! What will you use that is new to you? We can't wait to see!
Thanks for stopping by today, lots of love and happy crafting from Erica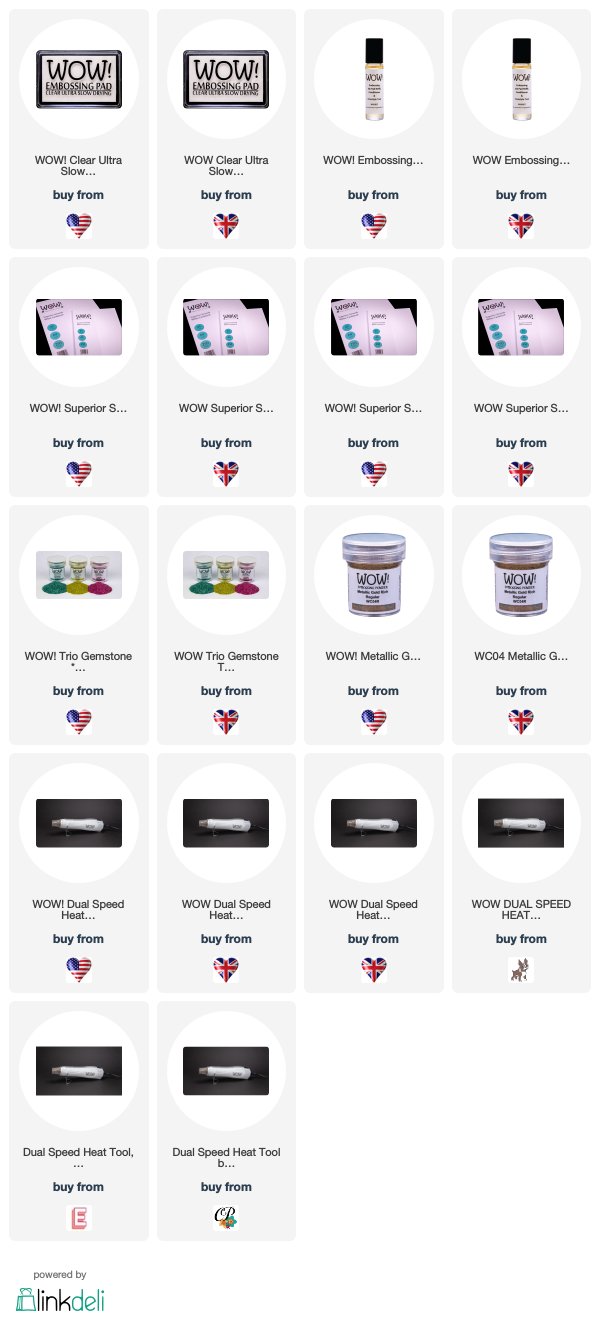 Info Site: www.wowembossingpowder.com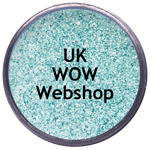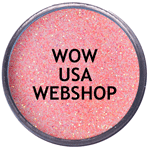 Powder Arts Thermography Warehouse LTD, Caslon House, Lyon Way, St Albans, AL4 0LB