Isn't it extraordinary when a powder can give you so many different variations depending on the background? I've done a post about this before which you can see
here
, but honestly this time it came about completely by accident.
I have to admit to have only used the Pearl powder once before and even though I found it to be a gorgeous colour, really I had no idea of it's chameleon like properties!
You know when you hold a piece of Mother Of Pearl in your hand and tilt it slightly into the sun, what you see is an amazing changing palette of colour! The WOW! Pearl powders do just that.
The card on the right I made for the WOW! fans Facebook challenge to use Pearl powders this month. I was using Green Pearl and wanted to bring out that green lustre in the powder. The one which catches the light when the card is tilted. I found the best way to produce it was by embossing over a light grey coloured card. The hello die cut was cut from a darker grey and embossed with the same Green Pearl. It makes a lovely combination.
For the card on the left I decided to die cut and emboss from a plain white card to see which colours would come out. To my surprise looking down it's almost pink but when I turn it into the sunlight I can see the green hues coming out. To finish the card off I cut the word lovely from a piece of Kraft card to create more of that darker sheen.
I'll have to discover some of the other Pearl powders and see how many other variations of a colour come out.
Jaine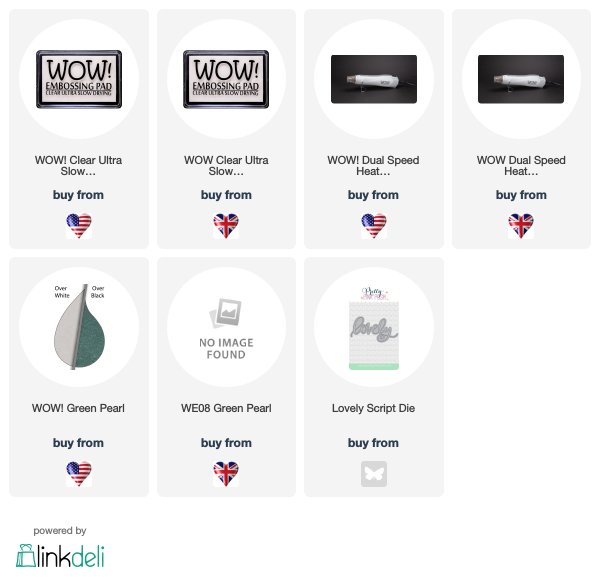 Info Site: www.wowembossingpowder.com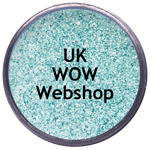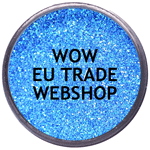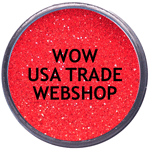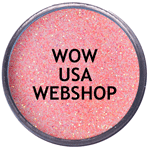 Powder Arts Thermography Warehouse LTD, Caslon House, Lyon Way, St Albans, AL4 0LB