Hello lovelies,
Hope you're all doing well! Aditi here and I'm back with some Mixed Media inspiration for you'll. Today I'm creating a double page spread in my Travel Notebook. What I like about this is I can create a layout, use it for memory keeping and keep it all safe in a single notebook.
Here's a look at my layout:
I wanted to use this photo of my lovely sister's and create an illusion of them sitting amongst the flowers. The LDRS Cosmos stamp seemed perfect for this. Have you checked the latest instagram hop WOW has in collaboration with LDRS? Hop to win some fabulous prizes.
I have used the WOW Ebony super fine to emboss the outline floral clusters. I then coloured them with watercolours. I've added some of the clusters without colour to bring in interest between the layers, creating this flower bouquet.
I have embossed circles with the WOW Lotsadots stencil for a subtle texture on the background. I used the big word Beautiful Die o the adjacent page to document this memory.
I have a process reel for this page. Be sure to head over onto WOW Embossing! Instagram account. Click here to go to the IG account.
Hope you enjoyed this!
Thank you so much for stopping by! If you're new here I hope that you will consider subscribing.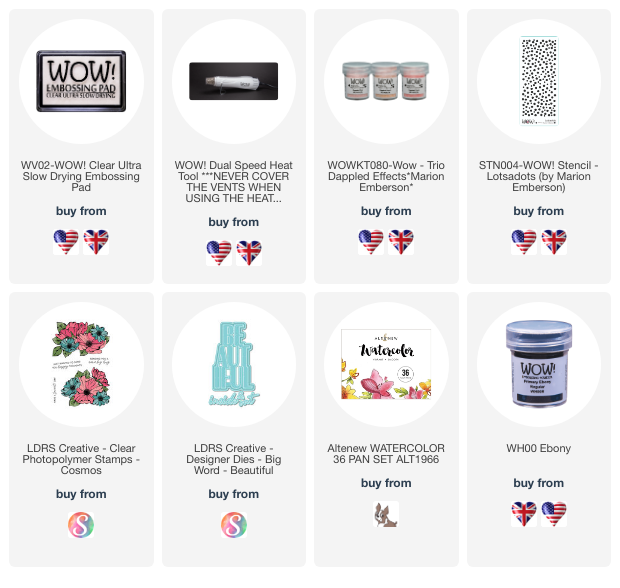 Info Site: www.wowembossingpowder.com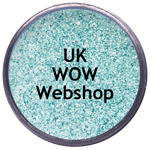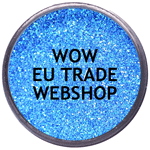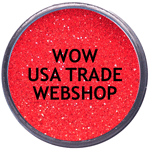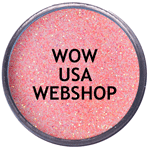 Powder Arts Thermography Warehouse LTD, Caslon House, Lyon Way, St Albans, AL4 0LB
UK
https://www.wowembossingpowder.co.uk/