Hello lovely crafty friends, it's Sasha here with another Cardmakers Delight! As summer is in full swing, most of us want to spend less time indoors and more time enjoying the glorious weather. So today I'll be sharing a super simple way to make cards that look like you spent a lot more time than you did making it! I'll also be showcasing the Obsidian Powder from the new release, it's such a beautiful showstopper!
So I start by trimming a sheet of A5 WOW! Embossing Powder superior cardstock into 5 x 7 inches. I then take my WOW! embossing slow drying ink pad and smoosh it onto the middle of the panel, try not to make it straight edged.
Add the Obsidian powder Onto the ink'd area and heat emboss it with the WOW! Embossing Powder dual speed heat tool.
I then go ahead and repeat the above steps but just from inking up the panel and adding obsidian powder. As you heat up this second layer of embossing powder, you will start to see it form the most amazingly beautiful marble. Take your time and swirl the molten powder around to get your desired effect.
Once you are happy with the way it looks, wait for the panel to cool down then stamp (you can use your regular stamping ink) the butterfly and a few of the other elements to decorate. TIP: repeat stamp the butterfly a couple of times so that you get a really crisp and bold image.
Next, take some liquid adhesive and add it with a detailing paint brush to the edges of your embossing, a bit on the actual embossing and on your butterfly. Wait for the glue to get a bit tacky before adding the gold gilding flakes
Once the panel is dry, take the Hello die and die cut it from the bottom part of the panel. Take the die cut and add black hello letters to it before sticking it back on the panel. I think this technique is called eclipse technique. Finish the card off by sticking this panel onto a 5x7 inch cardbase. Add a black frame created using nesting dies for some interest and of cause some gold pearls for that bling effect!
Thank you so much for popping by, I hope you try making this card, and if you do please tag us on all our social media platform we love to see it! . Have a great day!
Sasha
XO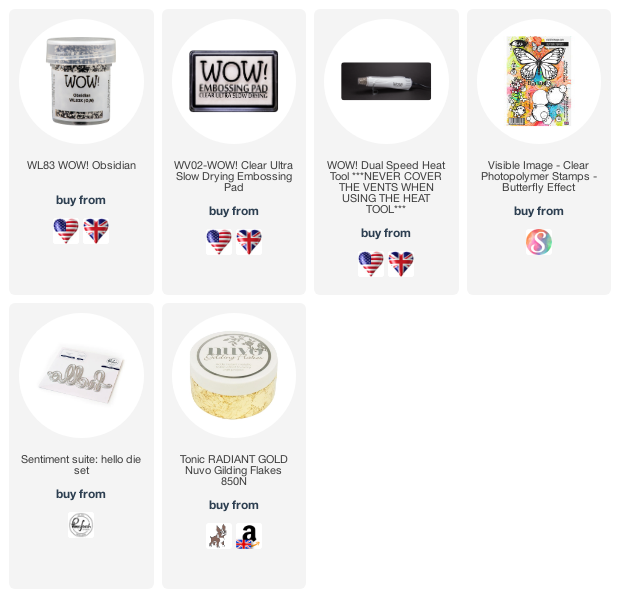 Info Site: www.wowembossingpowder.com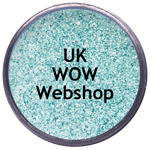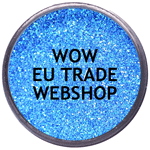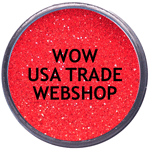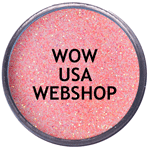 Powder Arts Thermography Warehouse LTD, Caslon House, Lyon Way, St Albans, AL4 0LB