Hello lovely crafty friends, it's
Sasha
here with another
Cardmakers Delight.
There are a few fun ways you can use your embossing powders and today I'm sharing one of my most favourite ways to use my embossing powders…Making some fun Summer Hair Accessories to match with summer outfits.
As Always you can start by watching the reel over on the
WOW EMBOSSING Instagram page
in order to get a better idea of the directions. I will still go through them here. Please Don't forget to use the code
WOWDTSO
For 10% off your purchases ;)
So Let's start by grabbing a plain hair pin, any colour should do but just in case let's stick to silver/gold. If it's not new then give it a clean first but if it's new, then go ahead and press it onto your WOW embossing slow drying ink pad so as to cover it with embossing ink. Once this is done, go ahead and add a layer of clear embossing powder and heat emboss this onto the pin. This layer is to ensure that the colour powder layers that will go over this will not slip off the edges of the pin and affect the coverage of the powders hence the overall finish of the make.
Wait for your pin to cool down and once it is cool, dip it in the embossing ink once again and this time cover it with Poppin Pink embossing powder from the Ashlee McGregor Party Popper Trio. Heat emboss it with your Dual speed heat tool and leave it to cool. You need to seal in this layer so go ahead and add another layer of clear embossing powder over the top. This will also give it a nice glossy finish once heat embossed. Depending on how thick you want your embossing to be, you can add as many layers of the clear embossing powders as you want. Just don't over do it as tempting as it is! hahaha!
For the flamingo part of the pin, you are going to need a flamingo die. The one I used is from the Tonic Studios Aloha Paradise Stamp club set but any TINY die will do! It doesn't even have to be a flamingo let your creative mind run free! Using the die, die cut a flamingo from heat resistant acetate. Take that acetate die cut and ink it up with your embossing ink and then cover it with your Poppin Pink embossing powder. Once you have heat embossed this, go ahead and ink it up again so that you can seal it with a layer of clear embossing powder. Be wary that the bottom layer of poppin pink will move around with the clear embossing layer, if you don't want this then heat emboss fast but if you do then have a play around and see what fun effects you can create!
To attach the flamingo to the hair pin, I used super glue but I'm sure a hot glue gun could do the trick too. These pins are not made to last a lifetime. It's just a bit of fun and a lovely handmade gift idea. That's why I created a tag to use as a holder just in case you would like to gift it to someone. You can see how I made the tag over on my Instagram reels
Here
. The products I used are included in the list below.
When you have the hang of this method then please have fun and experiment with the vast variety of WOW embossing powders. Make sure to tag us on your social media if you do try this and even better share your pic wearing your one of a kind heat embossed hair pin!!
Info Site: www.wowembossingpowder.com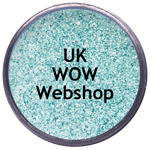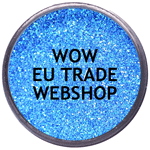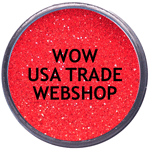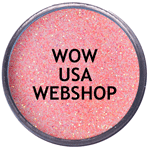 Powder Arts Thermography Warehouse LTD, Caslon House, Lyon Way, St Albans, AL4 0LB
UK
https://www.wowembossingpowder.co.uk/