Hej Everyone! It's Martina here with another Sparkle & Shine Project for WOW Embossing Powders.
As I have already mentioned before, I am always super inspired by our very own Marion Emberson.
And her Embosed Pouncing Technique is still blowing my mind.
You can watch her orignial Video here:

I felt inspired to give this technique another try and came up with a clean and simple card idea.
*You can watch my Video here on the WOW Embossing Channel*

The technique is so easy and fun!
You can marble your own die cut pieces in all colours and shades!

I absolutely recommend to watch Marions Video if you are interested in recreating this technique! She shares all the details you need to know about it!

But the main steps are:
Put a piece of Cardstock (I have been using a Die Cut Butterfly) on one side of a folded piece of Baking Paper.
Apply Embossing Powder onto the Die Cut.

Fold the other half of the paper over the Die Cut with Embossing Powder and carefully melt the Powder with your Dual Speed Heat Tool.

The results are always unique and amazing!


I hope you get to try this amazing technique!
Thank you so much for stopping by!
-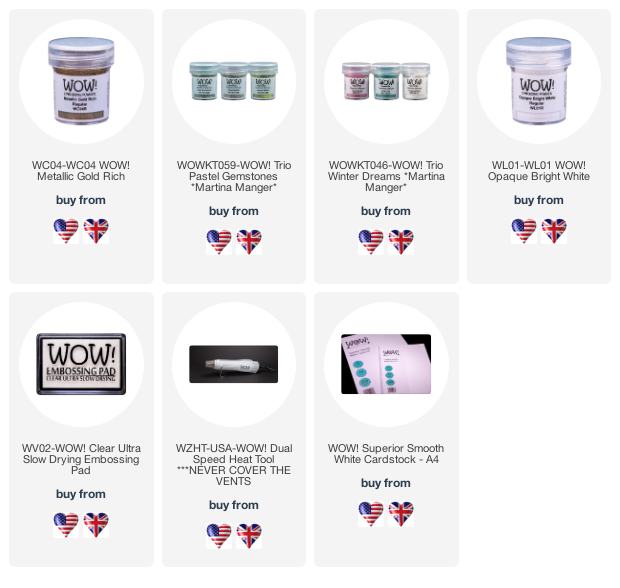 Powder Arts Thermography Warehouse LTD, Caslon House, Lyon Way, St Albans, AL4 0LB