Hello lovely crafty friends, it's
Sasha
here with another Cardmakers Delight. Many of us struggle with masculine cards and they always seem to be so serious, so I thought I'ld share a fun stamp and stencil altering technique to make cards for the "cool" dads out there!
As always, please start by watching
This video HERE
on the WOW embossing YouTube channel so that you can get a better look at the actual technique.
So start off by grabbing your distress oxides and using some blending brushes to blend your inks in sort of straight lines onto your 3.5 white cardstock panel. The blending doesn't have to be perfect, or straight just get your three colours onto the panel.
Whilst the distress ink is still wet, add a layer of clear embossing powder and heat emboss, don't worry if some of the areas are already dry just go ahead and take your WOW! Embossing slow drying ink pad and ink up the embossed area, before adding another layer' of clear embossing powder and heat embossing it. This should leave you with a nice glossy smooth layer of trapped ink, so pretty right?! (You can also try this with alcohol markers.)
Ok so this is where we have fun. Take any large word stamp that you have and ink it up with your WOW! embossing ink before adding some Opaque Bright White embossing powder to it. (TIP: if you want your embossing to be smooth, repeat the process of inking up and stamping about 3 or 4 times before adding your embossing powder. You will need a stamping platform for this.)
So go ahead and heat emboss your stamping as you normally would, then you want to keep your heat tool on the embossed area a bit longer until you see the letters start to change shape and become wobbly. You can move your heat tool around to manipulate the shape of the letter but don't over heat it or burn it. What's happening is that the top layer of white embossing powder is sliding on the bottom 2 layers of clear embossing powder to create this cool wobbly effect. (TIP: you can also melt an area and sprinkle a bit of white embossing powder then heat it to give a cool splatter effect.)
So you can leave your panel as it is and just add a Father's Day sentiment to complete it but I wanted to make it look like cool graffiti, so I took the WOW! Embossing wall art stamp and stamped on the edges where the colour stopped. I then heat embossed that with some white embossing powder before taking a black fine liner pen and drawing thick black lines around my letters to really define them. I also added some random lines and scribble detail to really rough it up.
I finished the card by sticking the panel onto a 3.5 x 8.5 inch card base then printing out some Father's Day sentiments on my Dymo label maker, which I propped up on some foam tape before sticking them down onto card.
PS: You can find another card using this technique
Here
I really hope you explore this idea because you can make some really cool and one of a kind backgrounds for your critter cards or even your floral cards. I will be back next time to show you how we can incorporate this technique into our card making, in the meantime please check out this reel over on my Instagram to see how to make another wobbly word card.
Sending you crafty hugs and inspiration,
Sasha
Info Site: www.wowembossingpowder.com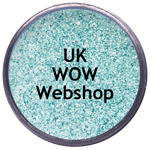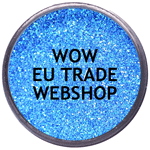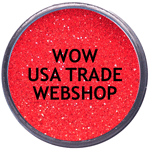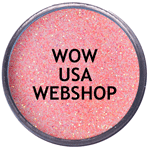 Powder Arts Thermography Warehouse LTD, Caslon House, Lyon Way, St Albans, AL4 0LB
UK
https://www.wowembossingpowder.co.uk/