Hej Everyone!
Martina here with a Sparkle & Shine Reel on the WOW Instagram.

Todays card focuses on the "Independent" Trio.
All profits of this beautiful themed collection with 2 Embossing Powders and 1 Embossing Glitter will be donated to the DEC Ukraine Humanitarian Appeal.

To keep it sweet and simple, I have been using white texture paste and a stencil on the background, before I have simply punched and die cut circles from paper pannels which I have been creating from all three colours of the set.
Then, I glued the circles to the background. Some directly to the paper, some slightly raised with foam adhesive.
As sentiment, I have been using a strip of Fab Foilers which I had prepared with the WOW Fab Foil in teal earlier.

I know, this card is really clean and simple but I think it shows the beauty of this trio very well.
I really hope you liked the card and were able to watch the Reel!
Thank you so much for stopping by!
Have a great day!
-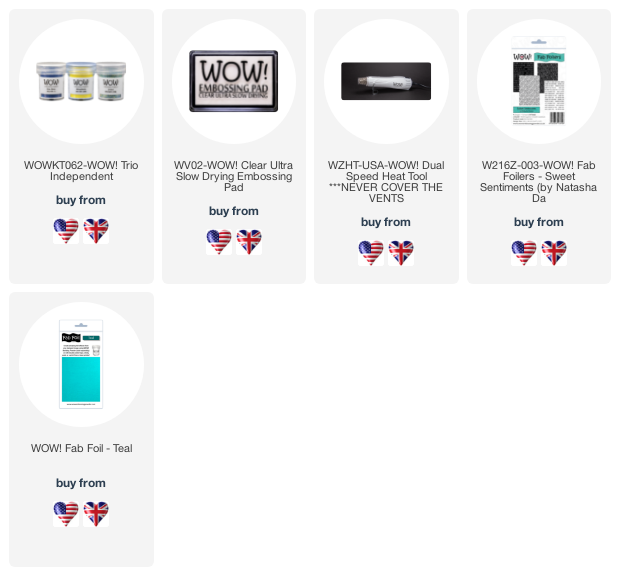 Powder Arts Thermography Warehouse LTD, Caslon House, Lyon Way, St Albans, AL4 0LB