Hello lovely crafty friends, hope you week is going well. It's
Sasha
, here with another instalment of
Card Makers delight
. I am sharing a REEL showing you how to make your own embossing powder world globe 🌎 over on the
WOW! Embossing Powder Instagram
. Please watch that so that you get a better idea of the instructions. With that being said, let's get crafty…
So for today's cards I wanted to make something to encourage us all. We all go through hard times and a lovingly made handmade card can go a long way in easing that pain. Of course my mind is always with the people of Ukraine so I themed this card around their flag. When you do make this card, please make sure you send it out to a friend in need of encouragement maybe even one in Ukraine.
I started off by die cutting a 4.5inch circle out of emerald green mirror card stock. For this technique to work , you need mirror card stock not the satin kind but the super glossy stuff. I then inked up the circle using my WOW! Embossing powder ink then I randomly added a bit of the Opaque Bright White Ultra High embossing powder before covering the rest of the area with the Popping Blue powder from Ashlee McGregor party popper Trio. I then heat embossed this using my highest heat seating on the WOW! Embossing heating tool.
Normally you would heat up your die cut till the powder melts but this time even after the powders melts keep adding heat to it until the powders liquify. Use your heat tool to direct the liquid powder to create some wonderful texture. Once you are happy with how your "globe looks", wait for it to cool down before adding a layer of the embossing ink and then a layer of the Ultra high clear gloss powder. When you heat emboss this, you will see the most amazing effect and you can use sweeping movements with your heat tool to direct your liquified powders. Be careful not to burn yourself, please wait for it to cool down first.
So now that you have your globe, we can work on the rest. Start by taking a 5x7 panel of white cardstock and using a burst stencil to ink blend some Squeezed lemon distress oxide. The one I am using there is from Stamp Market. Once you have done this, lightly blend out this area with the same colour to create the effect of a glow.
Next you're going to roughly blend some Salty Ocean and Prize ribbon distress oxides to represent the sky. Don't make it perfect blending so that it looks like clouds. Go ahead and blend some tumbled Glass and cracked Pistachio distress oxides to the bottom bit. After this is done, stick your panel to a 5x7 card base. ( *I trimmed off a cm of both sides and 2 cm off the bottom of my panel so that I could leave a little white border around my panel. This is optional)
To assemble the card, add some foam tape to the back of your heat embossed globe before sticking it in the middle of your panel. You can use any leaf die for this part, I used the leaves from the spellbinders colour your world set. I die cut those out of vellum then slipped them under my globe with a bit of glue at the bottom to stick it to the panel. The arrangement is totally up to you but I spaced them out with about a cm gap between each leaf.
Next I used the Erin Lee Creative heart & hands die to cut out 2 pairs of outline hands out of white cardstock. I stuck one outline directly onto the panel just under the globe and the other pair I stuck to a bit of the emerald green mirror card and fussy cut around it before using foam tape to stick it just under the first pair of hands. To finish the card up, print out a sentiment from the computer and use the heart from the Erin Lee die to trace and fussy cut the top part of the sentiment into a heart before sticking it down. Finish off with some gems from Lucy's shop because what is life without some sparkle!
I hope you are inspired to try something different and to use up your mirror card scraps to make something beautiful for someone.
Crafty hugs,
Sasha
Info Site: www.wowembossingpowder.com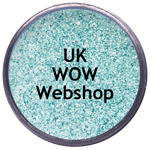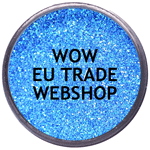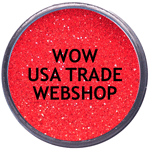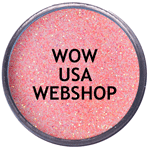 Powder Arts Thermography Warehouse LTD, Caslon House, Lyon Way, St Albans, AL4 0LB
UK
https://www.wowembossingpowder.co.uk/