Hey crafty people!!!
It's Tasha here, and I'm super excited to be behind Door 16 of Gerda Steiner's Advent Calender!!!
We have an awesome giveaway at the end of this post, so be sure to check that out!
For the Advent Door Nr. 16, I got creative with the 4x6 Happy Holiday Penguin Clear Stamp Set and the GORGEOUS Red Glitz Embossing Glitter from WOW!
I stamped the Penguins image using Blackout Ink by InkOn3 and coloured them in using my Copic markers.
I decided to keep the colour palette quite minimal, choosing red & blue for the Penguins' accessories. Then I added a pop of bright colour with yellows for the letters that the Penguins are holding.
Once I was happy with my Penguins, I stamped the large word 'holidays' underneath in some of our Ultra Slow Drying Embossing ink.
Then I used the gorgeous Red Glitz embossing glitter for both a pop of colour and sparkle!
To make my sentiment even more eye catching I double embossed it!
I cut the panel with an a2 layering die from Trinity Stamps and then cut a full a2 size from Red Pearl cardstock that I had in my stash.
I decided to leave off any embellishments so that the gorgeous embossing can really shine!!!
So, now is the fun part!
It's Giveaway Time! 🥳
In this Giveaway you'll have the chance to win this adorable Happy Holiday Penguin stamp set by Gerda Steiner Designs & a $20/£20 Coupon Code for the WOW Embossing Store.
To be entered into the giveaway, all you have to do is:
** Leave a comment and share with us what you'll do on Christmas Day!
** This Giveaway will close Friday, December 17th, 2021 at 11;59 pm PST
I'll choose and announce the winner by the following day on December 18th, 2021 here on the blog post.
** Anyone who is at least 18 years of age can enter
** This Giveaway is worldwide and postage will also be covered.
** **** This Giveaway is provided by Gerda Steiner Designs, LLC, and Wow Embossing.
Thank you so much for playing along!
GOOD LUCK!
Have a lovely, happy, safe and wonderful week!!!
Stay Crafty!!!
Byeee!
Tasha 💖
WINNER
Congratulations to the winner!!!
Please email tasha@wowembosingpowder.co.uk to claim your prize! 🥳🎊
Affiliate links are used
Info Site: www.wowembossingpowder.com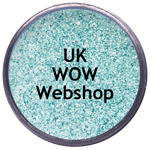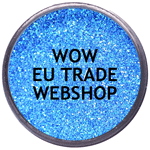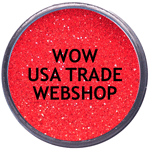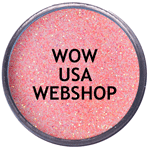 Powder Arts Thermography Warehouse LTD, Caslon House, Lyon Way, St Albans, AL4 0LB
UK
https://www.wowembossingpowder.co.uk/