Hi Crafty Friends! It is Natasha and I am super happy to be here with you today! I love to add texture and color with embossing powder - it is so much fun! Today's card is all about these ideas! So let's get started!
To begin I started with a piece of mixed media card stock. I applied a coat of white gesso to the paper with a paintbrush and allowed this to dry. Next I created my background using Lindy's Gang Magical Powders and shakers! These are super fun and easy to use! I started by taping down the paper to my glass board. I then sprinkled powders down, spritzed with water and allowed the magic to happen! I continued this process until I had the colors I was looking for! I also added a bit more color using Starburst Shimmer sprays. Once I had the background created I allowed this to completely dry.
Next I wanted to add some texture and dimension to the background. I love adding texture with stencils, paste, and embossing powder. I started with the WOW Scrunch background stamp. I inked this up using the WOW embossing pad and applied it to several sections of my background. I then applied Pumpkin Latte embossing powder. I heat set this using my WOW heat tool. Next I took out my texture paste and added distress ink to my glass mat. I wanted to create a brown texture paste. I also added some WOW Earth Sparkles to the paste in the color Flounder. I chose a stencil from my stash and used the paste and stencil on 2 sections of my card. I then allowed the background to dry. Once dry I die cut the background using a rectangle die.
Next I started to work on my butterflies. I used a set from Gina K and used the coordinating stencil. I applied several colors of dye ink and then heat embossed the top layer 2 times using Karin's Dream powder. I then die cut the butterflies using coordinating dies. I chose a pre-stamped sentiment and die cut this. Next I die cut 2 hearts and used double sided tape as I wanted to apply the WOW earth sparkles to the hearts in the color Flounder.
To complete my card I adhered the sentiment, as well as butterflies and hearts using both foam tape and liquid adhesive.
Thank you so much for stopping by! I had a lot of fun!
Info Site: www.wowembossingpowder.com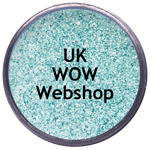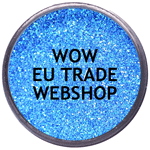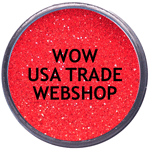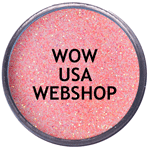 Powder Arts Thermography Warehouse LTD, Caslon House, Lyon Way, St Albans, AL4 0LB
UK
https://www.wowembossingpowder.co.uk/