Hi friends...
It's Ashlee here today and I have been having some WOW! fun using stencils and stamps with my embossing powders....
I wanted to create a super sparkly snowflake as the main feature on the card so I used the gorgeous WOW! Icicle teal powder from the Winter dreams trio by Martina with the Snowflake stencil by Verity and embossed it onto some off white cardstock that has a slight fleck in it!!
I just love this beautiful Icicle teal, isn't it so sparkly and gorgeous!!
One of my favourite ways to use the WOW! Opaque bright white embossing powder is to use it to emboss my sentiments on black cardstock....
It's such a crisp way of adding a sentiment that pops!!
For this sentiment I used the WOW! stamp set Merry sentiments also designed by verity....
One part I fussy cut and the other I embossed on a strip!!
Both the stencil and the stamp were started using some WOW! ultra slow dry ink, this is a fabulous ink for embossing. It stays sticky for quite some time giving you a great time frame to get your powder on!!
I finished the card off by adding a touch of pink fresh jewels that I attached using some glue dots.
I have a reel with all the steps of how I created this card up on my instagram if you would like to check it out at @ashbie1412 and It will also be available on the WOW! instagram!!
Thanks so much for stopping by, I hope I inspired you to get your stencils out to emboss with your powders. Happy embossing Ashlee
Info Site: www.wowembossingpowder.com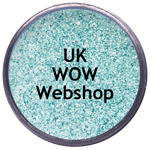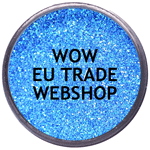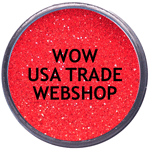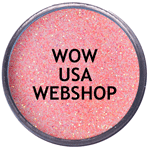 Powder Arts Thermography Warehouse LTD, Caslon House, Lyon Way, St Albans, AL4 0LB