Hey Crafty People!
It's Tasha, and I'm here with a tutorial video to share.
I was feeling a little...bleh....without any specific idea of where I was going with this. So I decided to lean into that slightly, and just begin to create without thinking of the outcome...just focussing on the process of creation.
I like to do this whenever I feel devoid of that spark of inspiration.
I'm going to call this Creating Mindfully.
First, I created a stripy watercolour background with some Catherine Pooler inks; stripes are always a good place to start! They're easy to lay down and you can add so much more over the top if you feel the inspiration to.
Creating Mindfully is about just thinking about what you are doing in the moment; enjoying the creative process.
1. Treat it as though it is an unfinished piece; cover any 'mistakes', or even better, let them be part of the creation. I got ink on this where I definitely didn't intend to - but, I still love it.
2. Treat it as a learning experience; it's only paper! Maybe you could use it for die cuts if you don't like it as a whole piece!
The watercolour was only the first stage of creation - I wasn't sure with what I had made, so instead of worrying about it, I grabbed some gel pens and just drew whatever came out, without plan.
You can see exactly how I made the backgrounds, and then how I turned them into cards with these FABULOUS die from A Pocket Full Of Happiness. This is a new to me brand and I'm low key OBSESSED with their sentiment dies. 😍
I even got a bonus card! 🥳
Plus, I am a little biased, but Midnight makes the MOST GORGEOUS full embossed panels I've ever seen 😍
Here are some more photos of the cards:
As always, thank you for sharing this time with me!
If you make anything inspired by this then don't forget to tag both myself @handmadebytasha13 and @wowembossing so that we definitely get to see it!
Have a lovely, happy, safe and wonderful week.
Stay Crafty!
Byeee!
Info Site: www.wowembossingpowder.com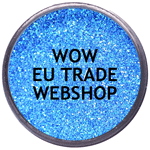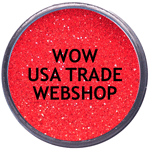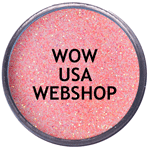 Powder Arts Thermography Warehouse LTD, Caslon House, Lyon Way, St Albans, AL4 0LB