Hej and Welcome! It's Martina here today with probably the easiest technique ever.
You'll find it also on the WOW YT channel, if you'd like to watch the process!

"Painting" your die cuts requires really little thigs and is totally fun! So why not giving it a try?
I am working with the WOW Embossing Earth Sparkles today. These are plant based BioDegradable Glitters that come in 25 beautiful colours!

The Steps to follow are really simple:
- Choose a Die Cut that has a solid base layer and a detailled top layer with lots of openings.
For my card, I have been using the "Floral Border Die" by A Pocket Full of Happiness.

(If you have a beautiful and usable die that doesen't have a base layer, I think you could totally hand cut a base layer for this project!)
- Stick a sheet of double sided adhesive tape to a piece of cardstock before cutting the base layer (I have been using the Elizabeth Crafts one). Cut the base layer from the cardstock with Adhesive tape glued to it and cut the top layer from plain cardstock.
- Peel the protective sheet off of the base layer and place the top layer carefully into place. Make sure eyerything is aligned properly.
- Place a piece of paper or a coffeefilter under your Die Cut, take a small brush and your Earth Sparkles and fill the small sticky openings with Earth Sparkles by using the brush.
-Before changing to the next colour, make sure, that you tapped off all excess powder and put it back into the jar.
When all sticky parts are filled, you are ready to finish your card by glueing the now sparkly Die Cut onto it!

I really hope you liked this easy and sparkly project as much as I do!
Have an amazing day!
m.
-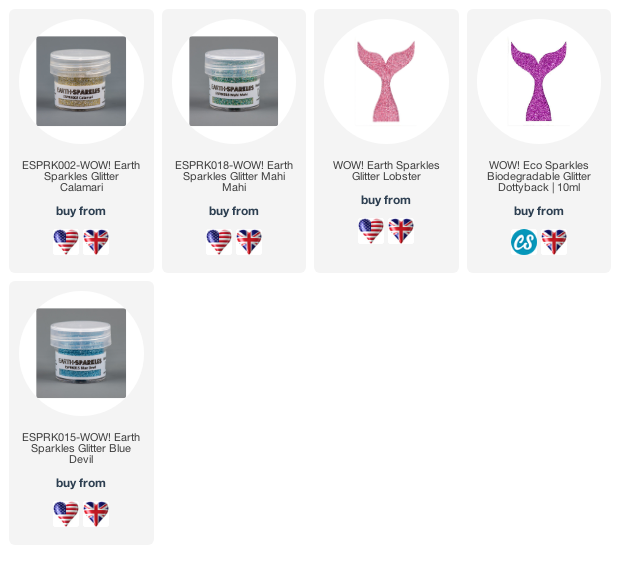 Connect With Us:
Info Site: www.wowembossingpowder.com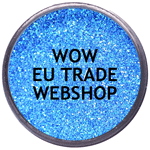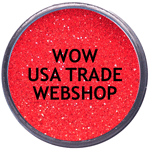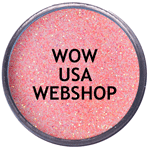 Powder Arts Thermography Warehouse LTD, Caslon House, Lyon Way, St Albans, AL4 0LB