Hey Crafty People!
It's Tasha here and I'm sharing a video tutorial today with three techniques for adding heat embossing to your projects without using stamps.
I love adding embossing to my creations, so I hope you'll enjoy these techniques and if you do use them don't forget to tag myself, @handmadebytasha13 and also @wowembossing because we absolutely LOVE to see what you guys are all creating!






Technique 1 | WOW Embossing Pen
So for my first technique, I used the embossing pen to add some extra layers of sparkle on top of the wings of both of my Butterflies.
There are so many ways to use this pen, really the only limit is your imagination! I've used it in three different ways here; I used it as a regular marker and coloured in blocks of my image, as an outliner to draw lines of ink and also as a brush style marker to add 'flicks' of ink that add a much softer look.
Technique 2 | Ink Blending
Another technique that I adore is ink blending, so using the two techniques at the same time? Oooof!!! 😉
I have a small blending brush that I keep only for my embossing ink, I just wrapped a bit of washi tape around the handle so I wouldn't use it for anything else.
If you prefer to use the foam style blending tools then these work just as well!! In fact I have one of each, just depending on my mood. 😉
For this project I used my blending brush to add ink all over a die cut frame, then I added Ice Cream embossing glitter from the Fairground trio. Gorgeous! 😍
I added another quick way to use this brush too; without inking up the brush again, I swiped it across a die cut panel to add a much more rustic application of ink. This gave me pops of sparkle when I added Halo embossing glitter.
Technique 3 | Direct To Paper
For my third embossing technique I took an oval die cut and pressed it straight into my embossing ink pad. So simple!
You can do this the other way round and press the pad down onto your die cut, but this will give us wasted ink (and a mess to clean up)!
I added Mint Macaron embossing powder to this cut out to give a contrast to the warm tones on my softer Butterfly.
I used a whole BUNCH of products from Pinkfresh Studio, so I have split my supply lists into a seperate list for each card. If you want any more information on the products or techniques I've used then please do give me a shout! I'm always more than happy to help!! 😊❤
As always, thank you for spending this time with us!
Info Site: www.wowembossingpowder.com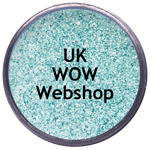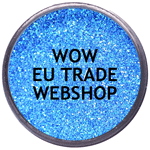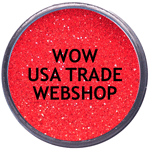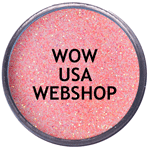 Powder Arts Thermography Warehouse LTD, Caslon House, Lyon Way, St Albans, AL4 0LB
UK
https://www.wowembossingpowder.co.uk/
WOW Products Used:
Blue/Teal Butterfly Card
Pink/Orange Butterfly Card