Hello my fellow creatives!
Have you posted a 🎥 'REEL' yet on Instagram?
They are QUICK and a lot of FUN to watch!
Please head over to the WOW! Instagram for all our
https://www.instagram.com/wowembossing/reels/
I decided that I would try a new way in sharing my WOW! creations on social media and it has been a little challenging for this Generation X Artist.... to say the least.... ha ha.
On my first attempt, I ran out of time and could not show what the final art piece looked like...lol. So, I tried to edit it in TikTok and I might have made it even worse 😂 .
I am determined that I can do this 👍
Therefore, here is what happened when I edited it in TikTok:
My second attempt was just to film as a time-lapse video and post it to Instagram REELS.
It was a wee bit better, but I am going to continue practicing my step-by-step quick tutorial versions for you & I hope you will try and make a few as well.
I did chat with a couple of my fellow
WOW! Design Team
members for help (Daniel Diaz & Katka Dachovska) & they
are quite good at their
📹 REELS
, if you want to take a peak at their
Instagram
.
😉😊
Below are some helpful steps that I have learned from talking to them and from my own trial & error. I thought that they may be helpful to a few of you creatives as well & therefore decided to share them here with you.
I will keep practicing and improving.
HOW TO CREATE A step-by-step INSTAGRAM REEL:
1.

Create your short

(15-30 second)

video reel in your instagram account by clicking the '+' by your account name. Then

(on the bottom of your screen)

select 'REELS'. From there select the time length of your video 15 or 30 seconds.

2.

If you film at 2x or 3x the speed you can fit more imagery in.

3.

Plan your creation before you begin.

4.

Have some or all pieces/steps already completed to make the filming easier on yourself.

5.

Hold the RECORD button for each short segment of filming & pay close attention to the time remaining.

6.

Be a little silly/playful in your creation segments. You may just get more views that way 😜 .

7.

Search within the REEL creation format for some music/sound that is relative to what you are creating.

8.

Review your video and add in any text that you desire.

9.

Click the NEXT

(right arrow)

button and then you can add your description & hashtags.

Don't forget to use

#wowembossingpowder

#wowembossing

as hashtags and to TAG @wowembossing , as we would all

💜 LOVE

💜 to see your work .
SAVE 10%
on you WOW! product orders during 2021 with coupon code: 'WOWDTNB'
Affiliate SHOP links:
Products USED in the first video shown at the top of this post:
WOW! Super Smooth Cardstock A4 WV15A4
WOW! Hey Little Flower (by Marion Emberson) - Clear Stamp Set (A6)STAMPSET42,
Lavinia Stamp set LAV363 Spotty Toadstool
WOW! Embossing Pad WV02
WOW! Embossing Pen WV04
WOW! Primary Ebony Regular WH00R (T)
WOW! Gold Pearl WE01R(T)
WOW! Red Glitz WS13R(T)
WOW! Lime Ricky WS199R(T)
WOW! White Twinkle WS10R(O)
Nuvo Deluxe Adhesive 200N
watercolour paints
Pental Pocket Brush Pen
test copy Art Adventures with Alice Art Journal which is live right now on crowdfunder at www.crowdfund.ca/Artadventureswithalice 🎉

Info Site: www.wowembossingpowder.com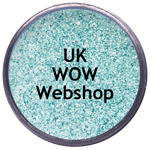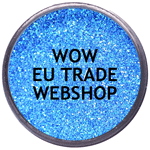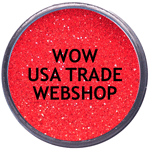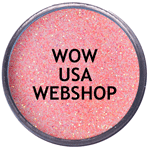 Powder Arts Thermography Warehouse LTD, Caslon House, Lyon Way, St Albans, AL4 0LB
UK
https://www.wowembossingpowder.co.uk/