Hej and Welcome!
It's Martina here with you today, showing how I have created these three tags with texture and shine!
There is also a Video on the WOW! Youtube Channel: *just klick here to watch it*

-

For my first tag I have been doing the following:

Applying Texture Paste (I have been using "Schmincke Leichtstrukturpaste") through the stencil.
Pouring "Splash Embossing Glitter" over the freshly applied, still wet Texture Paste.
Making sure that everything is completely dry.

Slowly melting the Embossing Powder on top of the Texture Paste on the lower speed of the Heat Tool.

This gives you a nice layer of Embossing Powder on top of the raised texture!


For my second tag I have been following these steps:
Applying "Tacky when Dry" Medium throug the stencil.
Setting the tag aside to dry really well (the Medium gets clear when it is dry!).
Cutting a small piece of the "Ice Blue FabFoil"

Placing the FabFoil on the dry medium and stick the Foil to the Medium with the pressure of a brayer or finger.
Peeling off the Foil reveals the whole magic of this technique!


For my third Tag I have been doing following steps:
Using a blender brush to apply the WOW!Embossing Ink through the stencil.
Pouring "Bonding Powder" over the wet ink.
Cutting a piece of "Teal FabFoil".
Melting the Bonding Powder with the Dual Speed Heat Tool and pressing the FabFoil into the still warm Bonding Powder.

This can be repeated to create more coverage of the FabFoil on the Parts with Bonding Powder.

To finish the Tags, I have been using some Alexandra Renke Flower dies, which are coloured with Distress Oxides or Earth Sparkles.

The "Thank you" die is a Cathy Zielske for Simon Says Stamp die which I have been cutting from Cardstock. Some of the Die Cuts are still in plain white, some are coloured with the Distress Oxides and Earth Sparkles.

The stamped sentiments (and the gorgeous Stencils!) are from A Pocket Full of Happiness. I have stamped them onto vellum and heat embossed them with Opaque Bright White.

That's it for today!
I really hope you like these tags and feel inspired to get creative!

Have a nice Day, see you next time!
-
Info Site: www.wowembossingpowder.com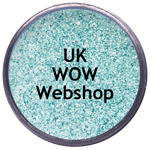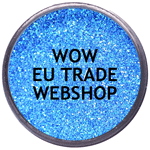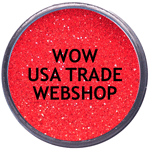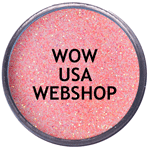 Powder Arts Thermography Warehouse LTD, Caslon House, Lyon Way, St Albans, AL4 0LB
UK
https://www.wowembossingpowder.co.uk/