Hello, and my fellow crafty beauties! I must admit, I am in a state of WOW! right now. This month I have the pleasure of being a guest designer for
WOW! Embossing Powde
r!!!!! I know, right!? What an amazing opportunity! The opening crafty blessings of 2021 springing into action! I'd like to start my month off by revealing my inspirations to you all. After careful examination of my crafty goodies, I decided to go with a traditional, yet, beautiful take on blossoms in the springtime with a farmhouse twist. I chose bright florals with an added bit of dark undertones to give each project deep contrast using WOW! Embossing Powders. I hope to inspire you all month long!!
Let's have some fun and get the heat going!
1. To create our card base, cut a "12x"12 piece of white cardstock in half
*Hint: To make your glitter shine, lay down the pastel powder first then the sparkle powder*
3. Use some white cardstock scrap and your
Embossing Pad
to stamp your sentiment
4. Cut out your sentiments and distress the edges using some ink
5. With the same ink distress the edges of the card base
6. Cut off a "1/4 on both sides of your design paper
*Hint: I didn't want the paper popping out on the outermost edges of the chipboard panel & card
7. Use some double-sided tape to adhere your designed paper to your card base
8. Using a heavier adhesive, adhere your chipboard panel
*Hint: We're using the chipboard panel as a "window" to see the paper*
9. Add your flowers and then your embossed sentiment
*Hint: I added some cardboard packaging to the back of my sentiments to raise them higher*
Here are some close-ups for you to enjoy!
I'd like to thank you for taking the time to pop by today and I look forward to hearing from you!
Info Site: www.wowembossingpowder.com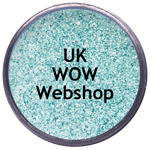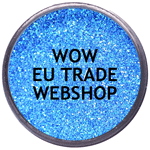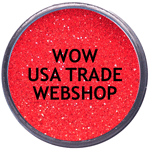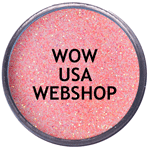 Powder Arts Thermography Warehouse LTD, Caslon House, Lyon Way, St Albans, AL4 0LB
UK
https://www.wowembossingpowder.co.uk/