Hello there my lovely WOW! friends! I am back with another creation made possible only with our coveted
WOW! Embossing Powder
s. I am still WOW!'d by how much these embossing powders can really MAKE a project. As we all know, it's mixed media March! I am so very honored and grateful to be here with you all. Thank YOU for sharing some of your precious time with us here at
WOW! Embossing Powder
. Without further ado, today we will be creating wall decor together. One requirement in mixed media is getting messy so I hope you're not afraid of getting your fingers colorful.
*Get your heat guns geared and let's get the heat on!*
1. Let's start by laying down a coat of gesso, not a heavy one though
*Hint: I didn't go heavy on the gesso because I wanted some of the natural brown of the wood to show through*
2. Distress the edges using some ink
3. Spritz the entire surface lightly with water activating the distress ink
*Hint: This gives the entire piece a more distressed look overall*
4. To set the ink and blend it,
I used clear gesso
*Such a beautiful color isn't it?! So smooth, yet, gives you that sense of hardening or strength*
6. Alter your castings using acrylic paints and wax
*Hint: I painted my focal casting pink (once it dried) I painted it with black gesso and quickly removed the black paint from it leaving the nooks and crannies grungy.
7. First you will want to lay down your chipboard frames
8. Water down some pink acrylic paint and splatter the entire surface
9. Now place your castings
*Hint: The focal casting has some cardboard packaging behind it to prop it up a bit more
10. Next is flower fun! Place them one by one using your favorite adhesive
11. To add more dimension, let's alter a chipboard flourish using
Bright White
embossing powder
*Hint: I cut my in smaller pieces and tucked them underneath the flowers randomly
12. To finish your piece, it needs a sentiment
Emboss your chipboard sentiment using
Primary Ebony
and place it right on top
*There we have it! A beautiful new piece of art to beautify your home.*
***Here are some close-ups for you to enjoy!***
*I hope you enjoyed your time with me today. I look forward to wowing you again soon!*
Info Site: www.wowembossingpowder.com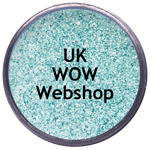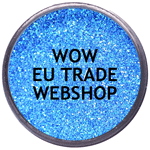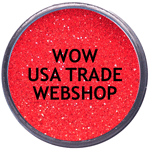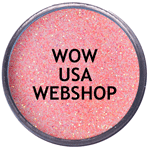 Powder Arts Thermography Warehouse LTD, Caslon House, Lyon Way, St Albans, AL4 0LB
UK
https://www.wowembossingpowder.co.uk/