It's Erica back on the blog and YouTube channel with more rainbow-liciousness and sparkles!
I have fallen HEADS OVER HEELS for Halo, and I have used it so much I'm nearly half way through it! I only got it about a month ago so this is definitely going to end up on my must-always-have-plenty list. I can not overstate how much I love this glitter powder!
So, something I've been doing a lot recently is making my own glitter card stock, but don't worry, this is not another one of those. For this card I am doing a similar technique, but we are going to add colour to the card directly and then add the Halo on top. Super easy!
You can see in the VIDEO on the YouTube channel how I added the colours, but it is really
easy and you can do this with whatever colour ink you have or prefer. I have simply swept the ink pad over the card stock, whilst using some little pieces of acetate to keep the sides clean. I love using acetate in the craft room as it's affordable, but most importantly it's re-useable as you can easily clean these off.
After I had added the colours, I used a mini MISTI to stamp up the sentiment 'You bring so much color to my world' in black on the white side. With that was done, I dabbed the Embossing Pad over the colours and then sprinkled the Halo all over it. This was then set with the heat gun and that was the card done!
So, easy peasy, glitter me silly!
Lots of love and happy crafting from Erica
Info Site: www.wowembossingpowder.com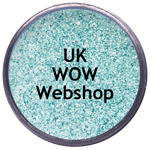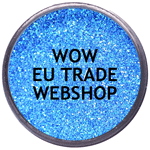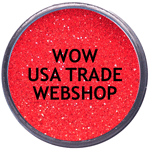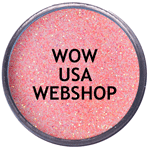 Powder Arts Thermography Warehouse LTD, Caslon House, Lyon Way, St Albans, AL4 0LB
UK
https://www.wowembossingpowder.co.uk/