Hello, it's Verity with another video and blog post as a Creative team member for WOW! After my last abstract painting with embossing folders, I decided I wanted to create another mix media artwork and this time wanted to use some Fab Foils. I thought the files would create a beautiful reflection on water and came up with this little sunset painting with a foiled sunset and reflections. So let's get started!
Painted foiled reflections Video Tutorial:
Check out the video over on the WOW! YouTube Channel here.
Painted foiled reflections Written Tutorial:


To start off, mask off with tape just below the middle line and use acrylic paint in yellow up to purple to create a blended sky. Finish off by blending the purple into blue.
Remove the masking tape and reposition over the horizon to add a sea by painting with a dark blue.
However, add a slightly paler shade towards the skyline blending this out to the darker blue. Once this is dry, mix a few paler shades of blue and a thin brush to add thin strokes across the sea to create ripples/waves.
Next, use black paint to paint a small little boat off to one side of the horizon. After you have painted the boat, it is time to foil. With the embossing ink pen to add a few more ripples towards the horizon over the painted sea.
Next cover this with either bonding powder or clear embossing powder and heat set with your heat gun. If you're using clear embossing powder, work quickly to cover this with Fab foil whilst it is hot to adhere the fab foil. You have more time when using bonding powder as it remains sticky for longer.
In addition, also add some embossing ink and foil over the horizon to add a sunset. The fab foils use here were: Dark Blue, Silver, Teal, Gold, Turquoise. The piece of art was finished off with a few painted birds.
Painted foiled reflections Supplies:
I hope you enjoyed today's video and stay tuned for more to come. If you make a card with this technique, make sure to tag us
#wowembossingpowder
so we can check your creations out!
Info Site: www.wowembossingpowder.com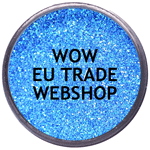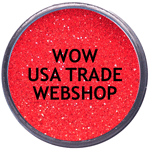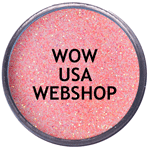 Powder Arts Thermography Warehouse LTD, Caslon House, Lyon Way, St Albans, AL4 0LB