It is wonderful to pack (Christmas) presents and even more beautiful with a customized tag. I made them from leather, hot embossed and decorated. Have fun with the tutorial.
*** VIDEO ***
I use a TAG die-cutting die and first punch the individual TAGs from leather and kraft paper. Then I get the WOW! powder I want to use. Orangeade of the Summer Scoop TRIO, Wink by Catherine Pooler and the gold pearl. All in the colours matching the leather.
I have chosen stamps with texts and will emboss them. First I use, as always, the Anti Static Powder Tool. The stamp here is from Stampenduos. I dye the stamp with the embossing ink pad. I sprinkle the powder directly onto the moist stamp ink. Then I heat the embossing powder carefully.
When I have embossed everything, I put the leather and cardboard blanks together. For this I use the Tacky Glue. It is perfect for these elements.
Then I fix the eyelets with the Crop A Dile. Now everything can be decorated, festive with bells, garnish tinsel and so on.
I hope you like the inspiration. Try WOW! Embossing on all kinds of surfaces.
Thanks a lot for taking the time to stopy by.
See you soon, take care and enjoy crafting!
Dunja
Info Site: www.wowembossingpowder.com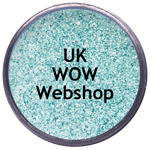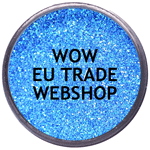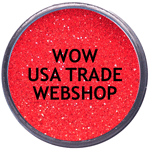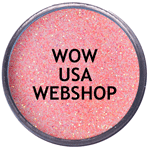 Powder Arts Thermography Warehouse LTD, Caslon House, Lyon Way, St Albans, AL4 0LB
UK
https://www.wowembossingpowder.co.uk/