We are so excited for our Guest designer this month. Natasha has been an avid WOW! Embossing Powder user for a long time and we discovered her over on our Facebook Fan Page group. We love seeing all your projects and tagging us over on our socials and in our group. It is a great way to see what you create using WOW! Embossing Powders. Natasha has blessed our eyes with many of her craft creations throughout the year and wanted to invite her as our special guest this month to share her beautiful creations. We are so excited for you to see her creations and she has also recently started making youtube tutorials which she has also created for you this month over on our youtube channel.
Hey crafty people!
This is Tasha, I go by HandmadeByTasha most places, and I am WOW's Guest Designer for December. I am super happy & excited to be here and I'm looking forward to sharing a BUNCH of inspiration with you all over the next month.
For my first Guest Design slot I decided to test out the different inking tools WOW offer; Ultra Slow Drying Ink Pad, Conditioner & Freestyle tool and Mixed Media Brush.
I have a video up on the WOW youtube channel; I grabbed the Italian Adventures Trio and some Altenew dies to see what effects I could get with each different inking tool!
I used the ink pad to do some direct to paper smooshing to get a good coverage on the solid die cut leaves I had prepared, then I embossed one of them in each of the embossing Glitters from the Trios set; Amalfi, Capri & Sorrento.
This is my first time trying this ink pad from WOW, and I absolutely LOVE IT! I was a little surprised by how firm the actual pad is, but it allows for such good coverage without loading too much ink on. I only needed to emboss the leaves once to get a beautiful solid, even coat of the beautiful glitters.
Capri Embossing Glitter applied using the WOW! Ink pad

Next, I tested the Freestyle Tool on some of the finer, detailed leaves; I didn't want a perfect, even coverage this time, so I rolled the ball applicator back & forth across the leaves a few times then added embossing glitters. I love that this tool gives you the opportunity to get both striped or dotted patterns and also a much looser, somewhat random, partial coverage.
Sorrento Embossing Glitter applied with the Freestyle tool.

Lastly I used the mixed media brush tool; this one is perfect for getting into tight spaces or giving a distressed edge. I love to use this by quickly bringing the brush upwards from the bottom of the die cut leaves towards the top, allowing the 'edge' to stay very feathered and not at all defined. You can get such amazing texture this way, especially when you take a lot of the ink off the brush by gently scraping it off on the top of the bottle. That dry brush effect gives you some seriously yummy texture!!
Amalfi Embossing Glitter applied with the Mixed Media Brush tool.
Once I had all of my die cuts embossed, I bunched them together with plain white and vellum die cut leaves, I positioned them onto panels of Neenah 80lb in roughly a fan shape. I attached them with a mixture of liquid adhesive and adhesive foam squares to give extra dimension.
TIP! When you want to glue onto a glitter embossed surface, make sure to use a strong liquid adhesive and keep some pressure on to keep the two surfaces together whilst the glue dries. I like to use my reverse action tweezers for this!
I hope you enjoyed my first Guest Designer spot, I will be back soon with more inspiration; I have so many exciting projects to share with you!!
I'd like to thank you for sharing this time with me.
Stay Crafty!
Handmade By Tasha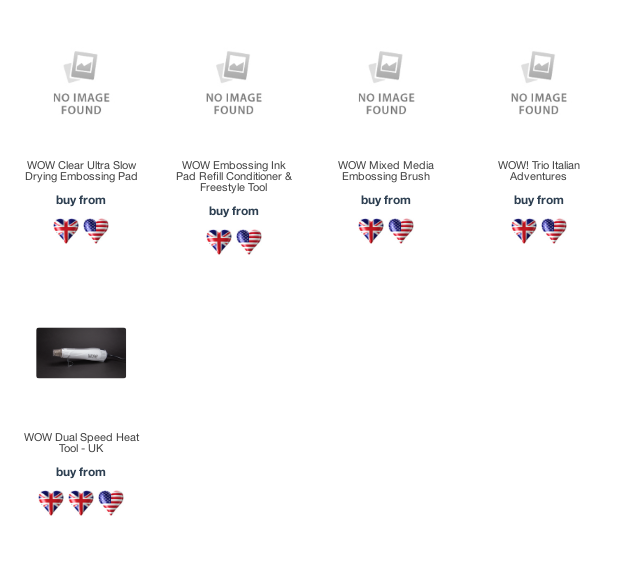 Info Site: www.wowembossingpowder.com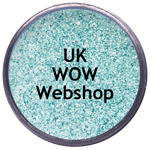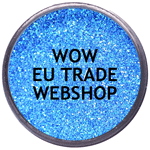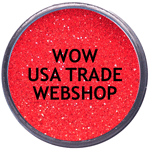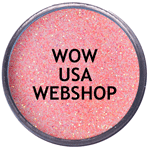 Powder Arts Thermography Warehouse LTD, Caslon House, Lyon Way, St Albans, AL4 0LB
UK
https://www.wowembossingpowder.co.uk/