We are super excited to welcome Martina as our November Guest Designer. Martina brings to you a beautiful style on both our blog and youtube. You will love watching her creative process unfold and bring magic to her projects with WOW products.
_____________________________________________
Hi, its Martina here with a first Youtube- and Blogpost as WOW! Guest Designer for November.
I always love to create cards that are showcasing the beauty of the products we all love to use.
And this time - I can say, I got absoultely inspired by the new WOW! inspired by Catherine Pooler Embossing Glitters.
They are called "Cranberry Sparkle" and "Deck the Halls" and are these kind of colours that absolutely remind me of Christmas.
So - why not creating a Christmas card, putting these powders in scene!
(you can also watch the process video on the *WOW! Embossing Powsers Youtube Channel*)


I started by die cutting some Candy with the Alexandra Renke "Candy Set" from white Cardstock.
I have collected all the little fall-out pieces to be able to glue them back into their places later.


Then, I have used my WOW! Clear Ultra Slow Drying Embossing Pad on the Die Cut candies, before I covered them with the "Cranberry Sparkle" Embossing Glitter.
When the Die Cuts are tapped off and all the excess Powder has been funneled back into the jar, I have melt the powder with the WOW! Dual Speed Heat Tool.

After that's been done, I have die cut the Alexandra Renke "Merry Christmas" Die, which offers a lot of room to play with Embossing Powders.
For this card, I have been heat embossing the underpart of the die cut with "Deck the Halls" Embossing Glitter.
I have glued the candy to my card base and re-placed the fall-outs to their place.
The "Merry Christmas" is mounted on some 3d foam to make it a bit more stand out.
And - To finish the card, I have placed some white crystals.

Since I know that some people like the more non-traditional side of Christmas, I have created another (same but very different) card with the WOW! "Summer Scoops Trio".
Using the same Candy die, a slightly different sentiment (Frohes Fest could be translated with Happy Holidays) and a lot more Embossing Powder.

Using another sentiment, this card could easily be used for a Birthday Card, I think.

I hope you liked my cards!
Thank you so much for watching!
-

I have been using:
Info Site: www.wowembossingpowder.com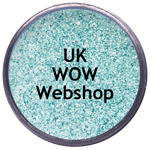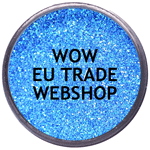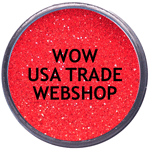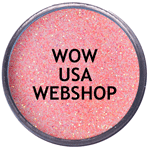 Powder Arts Thermography Warehouse LTD, Caslon House, Lyon Way, St Albans, AL4 0LB
UK
https://www.wowembossingpowder.co.uk/