Hey everyone, Heather here once again with some more textures and layers for you and today I've used teal, turquoises and blue embossing powders as these are my absolute favourite's and my go-to's every time.
I love making tags as they are fairly quick to do and I love the smaller space you work in and a tag seems to love being layered up. I began by die cutting three tags using the Tim Holtz Framelit dies by Sizzix. These come in a variety of sizes and I've used the largest.
Each tag has a different background using Distress Oxides. The first uses (from top to bottom) Cracked Pistachio, Peacock Feathers and Broken China. The second uses Peacock Feathers, Broken China and Mermaid Lagoon and the third Broken China, Mermaid Lagoon and Salty Ocean. All the tags have been given a quick spritz of Tattered Angels Glimmer Mist in Tone on Tone Turquoise, Denim and Blue and the gorgeous Bittersweet Vine which is a rusted colour.
I've used Aall & Create stamps for all the tags, in one way or another. For the first tag, I've used their Lined border stamp and then heat embossed Enumerated using the utterly beautiful Colour Blend Verdigris, an absolutely delicious powder with various shades of turquoise and gold flecks... truly beautiful.
Having used Bang to create an embossed sheet to die-cut from, I've used a Tonic Studios die to get two different sized scribbly circles.
You can see how I've layered the tag... the scribbly circles are under an old tag I saved from a shirt I bought, unfortunately what you can't see in the photograph is the vintage type on the tag which looks fabulous!
It's been coloured with oxides and heat embossed using Bright White Opaque and another Aall & Create stamp, Reverse Dot. The top layer is the star, which I've layered onto a snip of cheesecloth and the sentiment die, also from Sizzix, just finishes it off.
Tag two is a sparkly affair and has the Glittery Totally Teal heat embossed over the Lined stamp. The sparkle doesn't photograph too well, but it is super sparkly!
I've also used Totally Teal to make another sheet to die-cut the scribbly square which I've sat the layers in. As before, I've used some Bright White Opaque and cheesecloth to break up the blue tones and add texture.
Again, I've added die-cut shapes which I've coloured and heat embossed and then layered with foam tape. The star has Totally Teal heat embossed on it again and looks beautiful next to the Metallic Gold Rich on the sentiment.
The third and final tag, uses the Oceanic powder, another favourite of mine. As an opaque powder, Oceanic covers the background stamping beautifully.
I've used a ripped piece of corrugated cardboard to add another layer. Having painted it with gesso, I then coloured it with my oxide ink pads and then just swiped the slow drying embossing pad over the ridges before sprinkling with the Bright White Embossing Powder.
In hindsight, I would've made the star lighter and more turquoise as it seems very dark on the tag but the layers soften it so it doesn't look too harsh.
Another die-cut sentiment from Sizzix, this time in Metallic Copper, completes the trio.
It's lovely to work with tone on tone powders and inks and I think I'm going to do a larger piece on a canvas for my craft room... so watch this space!
Here are all the products I've used for this make...

Info Site: www.wowembossingpowder.com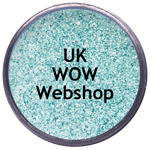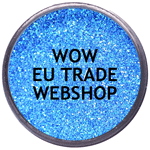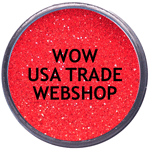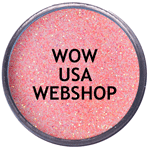 Powder Arts Thermography Warehouse LTD, Caslon House, Lyon Way, St Albans, AL4 0LB
UK
https://www.wowembossingpowder.co.uk/