Hello everyone... today I'm sharing a card which showcases the gorgeous Sara Naumann powders Sea Salt, Sea Turtle and Sea Mist and the glitzy Catherine Pooler powders Skylight, Sage (from the Bundled Up trio) and All that Jazz (from the Forever 13 trio).
My starting point for this project were the Entomology stamps from Tim Holtz and Stampers Anonymous and I wanted to try and frame the little insects. While searching around in my stash, I found some old Dovecraft wooden frames and they were perfect! If you don't have any of these, I have layered up funky die cuts previously and they work just as well.
I turned the frames over, gave them a coat of gesso and then applied the brilliant WOW! Slow Drying Embossing Pad to each frame in turn before heat embossing using the Sara Naumann powders. I heat embossed each frame twice to ensure a good coverage and to get a beautiful glossy sheen on each.
The card background was made using Distress Oxides, both ink pads and sprays, in Shabby Shutters and Tumbled Glass over which I've stamped the text stamp from the Entomology set using the Ground Espresso oxide ink pad. Ensure the background is 100% dry before even attempting to heat emboss on it as otherwise you'll find the text or any damp ink on the background will pick up excess powder. I used my WOW! heat tool to dry it and then, just for good measure, went over it with my little anti-static pillow for good measure.
I've used the Opaque Bright White powder for the insect background and I used my Super Fine powder so it would pick up all the intricate detail on the insects.
For the coloured insects in the frames, I've stamped them using a Versafine ink pad and then clear embossed over the top using WOW!'s Super Fine Embossing Powder. I've coloured them bright, in contrast to the card background, as I wanted them to really stand out.
To give the frames themselves a background, I've used embossing folders and vellum to add dimension. Before embossing, I've dabbed on the WOW!'s Slow Drying Embossing Pad to the folder where the vellum was so that once embossed, I could sprinkle my Catherine Pooler powders on and get a sparkly textured background.
With everything complete, I used Tim Holtz Big Chat for the sentiment and matted it onto white and gold card before adding foam tape. I also folded the wings of the insects to add to the overall look.
And there you have it. I have to admit, I absolutely love the finished make. The cool colours are very me and the frames look just adorable in those Sara Naumann powders with the sparkly backgrounds just poking through.
Well that's all from me, I'll catch you next time.
Thanks for reading! xx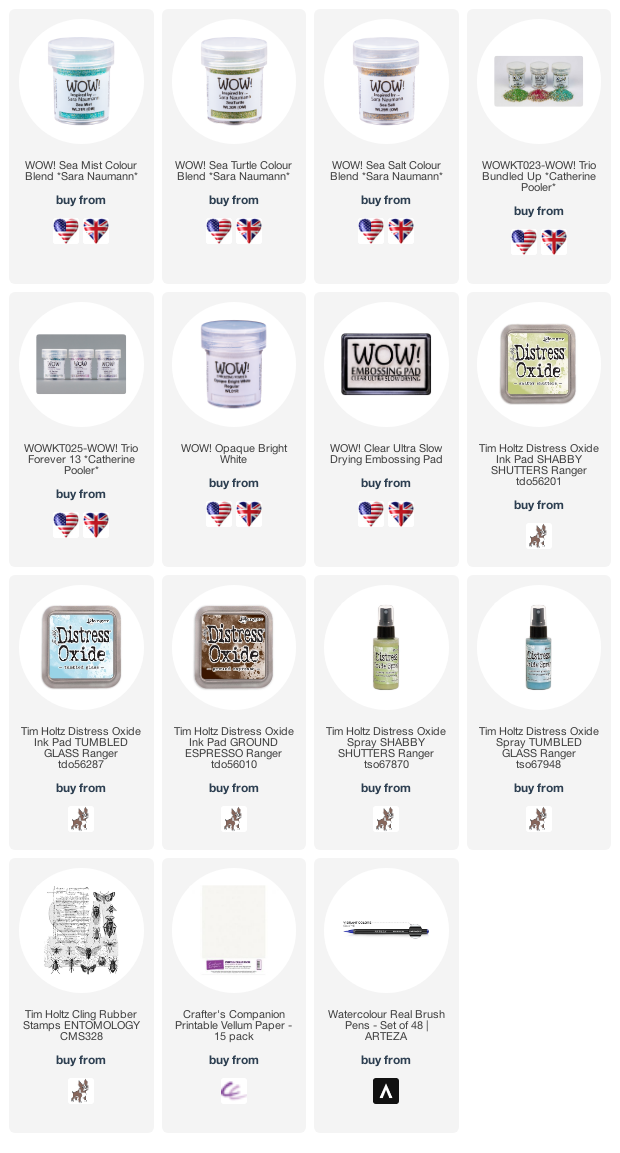 Info Site: www.wowembossingpowder.com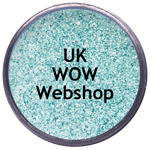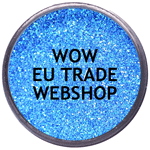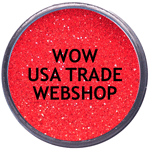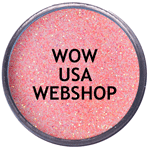 Powder Arts Thermography Warehouse LTD, Caslon House, Lyon Way, St Albans, AL4 0LB
UK
https://www.wowembossingpowder.co.uk/