Hello Everyone, Dunja here and I'll to share another video with you today using the WOW! Glintz Powders and Sparkling Sand from the WOW! Trio Dockside by Jo Firth-Young to create a Birthday Card.
I hope you'll enjoy my video
Today I have put the focus on the WOW Glintz Embossing Powders. They are just fabulous. Have you ever used them yet? I'm sure you will love them. They are very fine shimmering in gold and silver tones. And they are available in five shades. I used three of them today -Rose, Aztec and Inca.
I did some watercoloring on the leaves with the Karin Brushmarkers. First I paint them on my glass plate, then I apply the paint with a brush. I use sometimes more, sometimes less water to create shades on the leafes. Then I cut out the leafes. I did several more, because i want to put them to a wreath on my card. As glue I use Tacky Glue here, because it dries slowly.

After that I pressed a strip of cardstock into the WOW embossing pad and then applied and embossed the full area of Jo Firht Young's Sparkling Sand. I want to place a sentiment in the middle of my wreath and choose the 'wishes' Die from Lawn Fawn. I decided to cut out the Wishes Sentiment two more times from a piece of black foam. As you can see in the video, I added a double-sided tape, then it's like a sticker. I added a happy birthday embossed Clearstamps Sentiment and glued it onto my card. Just a few sequins as deco and that's it.
Thanks so much for stopping by. Leave a comment if you like my card :)
And don't forget to subscribe to the social media channels and connect with us. We like to see your makes in our Facebook group as well :)
Best Wishes
Dunja
Info Site: www.wowembossingpowder.com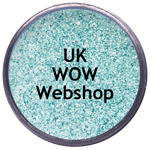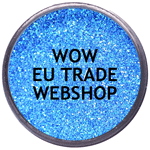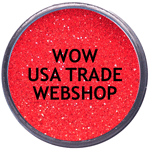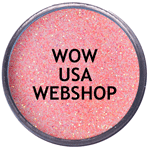 Powder Arts Thermography Warehouse LTD, Caslon House, Lyon Way, St Albans, AL4 0LB
UK https://www.wowembossingpowder.co.uk/