Hello WOW! Fans! I'm back with the last post as a guest in July. Time flies and I hope very much that I could inspire you. The WOW! powders have been my favourite for many years and I promise you, you will love it from the first day you use it. I repeat myself... sprinkling the WOW! Embossing Powders into wet Oxide Ink paint is always a joy.
Here are two cards, with one stencil, the same ink colors, but the background is designed differently and I want to show how versatile you can use it. Whenever you use clear embossing powder on paint, the colors become so vibrant, can you see it? That shimmer?
I have embossed the Hello lettering several times in gold, it looks so sublime and sparkles very beautifully. I just added a few enamel dots for the decoration.
Now on to my second card. Transparent embossing powder in many layers. Look at this lettering. Terrific, isn't it? I love to play with the powders and experiment.
Here are some sequins on my card as embellishments. But the focus of the card is the transparent embossed lettering, right?
Well, that's it. Thank you one more time for stopping by. Do not miss the July Challenge, there a just a few days left.
I hope we meet again :) Stay creative and show the WOW!
All the best
Dunja
Info Site: www.wowembossingpowder.com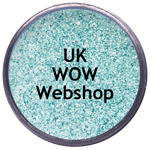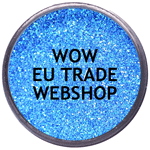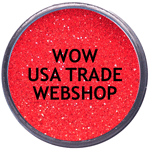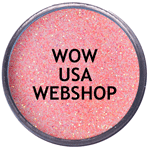 Powder Arts Thermography Warehouse LTD, Caslon House, Lyon Way, St Albans, AL4 0LB
UK
https://www.wowembossingpowder.co.uk/