Hello everyone! It's Riikka Kovasin here today with my first nature inspired project! I'm sharing another one later in the month.
When I think about nature my mind goes to earth tones. Well, it also might be that I seem to be going for the tea and vintage palette at the moment, but still. I think about ochre, umber and sienna. But creating projects with this palette seems a bit dull when thinking of the rainbow colors that WOW! offers. So, I decided to tackle the theme from another angle. Instead of using a really earthy palette, I chose to use elements that talk nature to me. As embossing powders can be used on top of variety of surfaces, I decided to use wood in this first project.
You probably are familiar with the embossing resist when it comes to ink, watercolor or other equivalent medium. But did you know that embossing powder will resist acrylic paint, too? Especially if you use an absorbing surface, like wood, you're able to wipe the paint of from the glossy surface of the embossing powders! The best product is the regular powders as embossing glitters have the texture of the glitter that might cause some issues. But as you can see from my bugs, the paint comes nicely off from the black and clear coat of embossing powder. If you wish to see how I made the magnets, please see the video below.
One of my absolute favorites from the latest release is the
Seth Apter Mixed Media Embossing Brush
! I liked the Freestyle tool already but the brush makes it even better. With that you can paint with the embossing powder and cover certain areas with it without the hustle to make a stencil or cover the rest of the surface otherwise.
In this project I used the brush to add the clear coat to the bugs but I could have used different colors instead and made a bug that shines like a jewel! The trick is not to use too much of the ink, so when ever you are using the brush to apply the ink, remove the most of it to the side of the bottle first and only then brush to your project. The ink is so juicy that if you take it right from the bottle, there's too much of it and the result isn't nice. So, think about dry-brushing rather than watercolor!
Thank you for stopping by today! Stay safe, I'll see later this month!
Materials used for the magnets: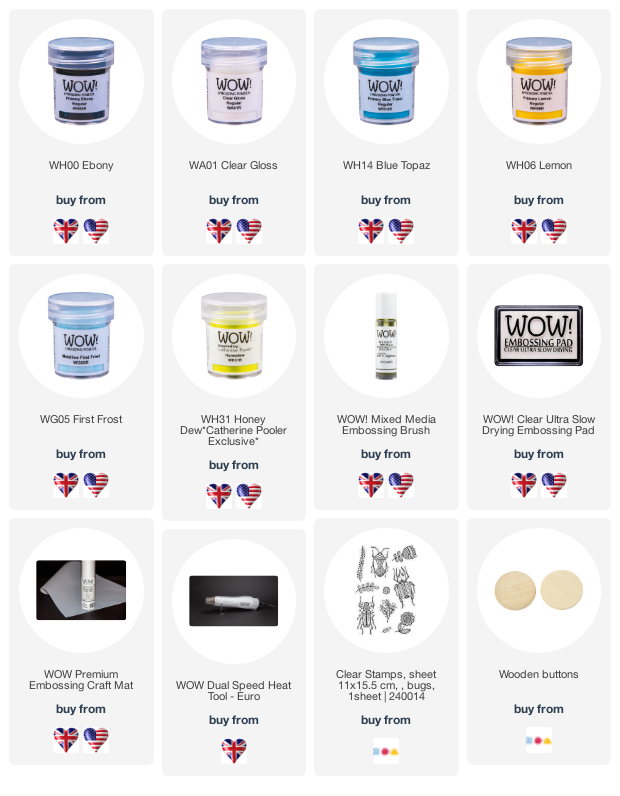 Info Site: www.wowembossingpowder.com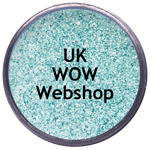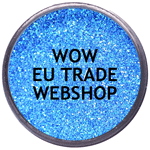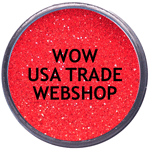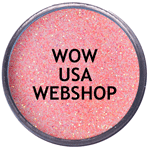 Powder Arts Thermography Warehouse LTD, Caslon House, Lyon Way, St Albans, AL4 0LB