Hello, it's
Verity
with another video and blog post as a Creative team member for WOW!
If you caught the release on Hochanda, you'll have seen Marion demoing the new fabulous WOW! Changers. These are a great addition to have in your craft stash to swap up and change your embossing powders for new looks, tones and textures. So, that favourite colour can go to a whole new level!
Creating with WOW! Changers Video Tutorial:
(You can view this directly on WOW! Embossing Powder YouTube Channel
HERE
)
Creating with WOW! Changers written tutorial:
When you buy the WOW! Changes, they come as a set of three in a lovely little case to store them in. The set comes with three powders: Textured - adds so much more interest to your powders and to how your card feels. Glisten - this adds lovely sparkle and glitter to a powder. And the lastly Sheen - adds a lovely soft pearlized appearance to a powder. The package also comes with three empty pots to mix up your powders and to store any mixes.
The first powder I've mixed up is WOW! Metallic Platinum. Use a metal spatula to add some platinum a foil case – make sure you use metal and not plastic as we don't want to add static back into the powders. Now you can use metal measuring spoons if you have them. So the first powder I'm using is sheen. Once I've added the powder, I'm mixing the powders together for an even mix. Next, smoosh your ink pad down onto a piece of card, as we want to create an embossed card to die cut from. Once covered in ink, cover with the powder and then heat set. Repeat this for the remaining two other changes, so you have three Platnium embossed card pieces with each changer.
From these embossed cards, use nesting circle dies, to die-cut three circles to inlay within one another to show off the difference in powders.
Also, repeat this process with two other powders, one Love is the Drug - a translucent powder, and Angel's eyes - an opaque marbling powder.
For the Love is Drug powder, heat embossed strips of card to once more die-cut from. In addition, also heat emboss a piece of card in the powder in is the normal form. From these strips of card, die-cut different size hearts using the Altenew Love Letters Die set.
For the Angel Eyes mix, adhere strips of double-sided adhesive tape to a background panel, and remove individual strips cover with different mixes of the changers and heat set.
Next, foam mounts the nested circles onto the front of the card panel. Add several different sized hearts with varying foam dimension for added interest. Lastly, the sentiment was added using the Birch Press designs sugar script love word die and a heart embossed sentiment as added underneath.
Creating with WOW! Changers Supplies:

Thinking of you - Altenew
Shop at:
ALT

Love Letters die - Altenew
Shop at:
ALT | BP | SB

Love Sugar Script - Birch Press Designs
Shop at:
BP

Nesting Circle Infinity Dies - Hero Arts
Shop at:
BP | SB | SBD

Neenah Classic Crest Solar White 110lb Cardstock
Shop at:
BP | SB

Neenah Classic Crest Solar White 80lb Cardstock
Shop at:
BP

Original MISTI - My Sweet Petunia
Shop at:
ALT | BP | SB | SBD

Gina K Designs - Connect Glue
Shop at:
BP

Scrapbook Adhesives 3D foam squares 1/4" white
Shop at:
BP | SB

WOW! Dual Speed Heat Gun (UK version)
Shop at:
CS (UK) | WOW (UK)

WOW! Dual Speed Heat Gun (US version)
Shop at:
WOW (US)

Teflon Bone Folder - Lawn Fawn
Shop at:
BP

Tim Holtz 8.5 Inches Comfort Trimmer - Tonic Studios
Shop at:
SB | CS (UK) | CS (US)

Purple Tape - 0.5" - Thermoweb
Shop at:
BP | SB
Affiliate link used: Altenew (ALT), Scrapbook.com (SB), Hero Arts (HA), Concord & 9th (C9), Craft Stash UK/US (CS / CS US)

All other links are not affiliate: Bumbleberry Papercrafts (BP)
I hope you enjoyed today's video and stay tuned for more to come. If you make a card with this technique, make sure to tag us
#wowembossingpowder
so we can check your creations out!
Till next week,
Verity
Info Site: www.wowembossingpowder.com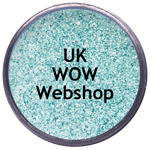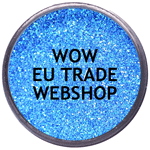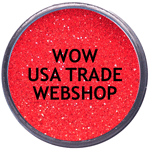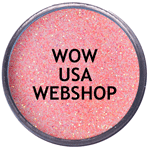 Powder Arts Thermography Warehouse LTD, Caslon House, Lyon Way, St Albans, AL4 0LB