Like a lot of us at the moment with time on our hands, I've been having a bit of a craft room clear out. My box of discarded experiments and painty backgrounds needed a bit of a sort out. Something I like to do quite often is to take these backgrounds and cut them into ATC's. This gives me instant ATC bases to work with plus it usually makes me look at these discarded projects in a different way.
At the same time I also cut shapes from others, my go-to shape always being circles.
Using these circles I drew freehand doodle shapes with the Freestyle Embossing Tool with its lovely smooth roller ball top. I embossed over this with a mixture of Seth Apter's Metalz Trio powders.
I decided to cut a few stars as a complement to the circles already cut and used an offcut of black card to emboss the Metalz Trio's onto before cutting a selection of different sizes out. I like the effect of using a black background as it makes these powders even grungier.
I added the circles to the ATC bases using my sewing machine and a black thread. Don't be afraid of doing this, any mistakes can be covered up and the free hand finish gives them a nice naive look I think.
With the stars in place all I had to do was complete the trio with a phrase typed up on my typewriter.
I love them and I hope you do too.
Jaine x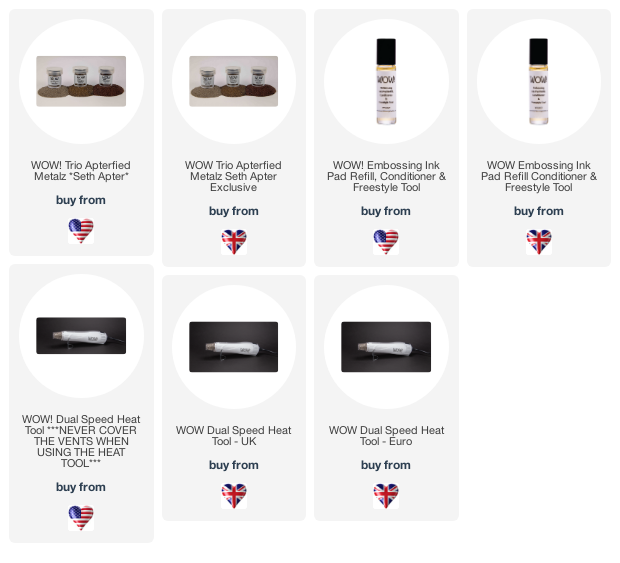 Info Site: www.wowembossingpowder.com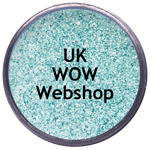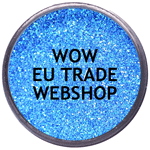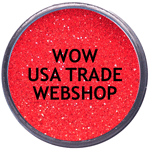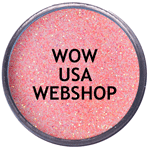 Powder Arts Thermography Warehouse LTD, Caslon House, Lyon Way, St Albans, AL4 0LB